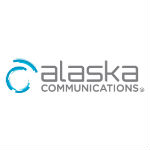 Alaska Communications experts to reach thousands of underserved households via fixed wireless access through its participation in the FCC's Connect America Fund program. Alaska Communications fixed wireless deployments are a "capital-efficient approach" to delivering broadband services, the company said.
Alaska Communications expects to use FWA to reach about 6,000 underserved households in Alaska by the end of the year, both inside and outside the areas for which the company received CAF money.
"FWA enables us to deliver high-quality service to Alaska consumers and small businesses in a capital and cost-efficient manner, as we continue to expand the reach and density of our fiber network to support our business and serve enterprise and carrier customers," Randy Ritter, Alaska Communications' senior vice president for shared services, said in a press release. "Combined with an innovative online customer interaction model, we are seeing positive market reception to our solution. With FWA, we are reaching more Alaskans with higher speeds and giving Alaskans a choice in the market," said Ritter.
The company is using RADWIN's FWA platform. Alaska Communications and RADWIN also announced a trial with Facebook's Terragraph technologies. The mmWave technology is aimed at providing fast and cost-effective services.
Fixed wireless technology is a popular choice among Connect America Fund recipients. The Wireless Internet Service Providers Association noted that 16 of its members won funding in the recent CAF II auction. And some incumbent carriers, including AT&T, also are using fixed wireless for CAF buildouts.
Telecompetitor recently spoke with Greg Jarman, Benton Ridge Telephone Company COO, an incumbent carrier that will deploy CAF-funded fixed wireless in areas outside its traditional local service area.