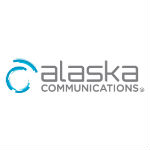 Another small independent telco has enhanced its managed service offerings by investing in a company specializing in that area. Alaska Communications today said it has purchased the 51% of TekMate it didn't already own.
TekMate is a managed information technology services firm also based in Alaska. Alaska Communications made its initial investment in TekMate back in 2010.
With their traditional voice business eroding, small telcos are seeking new business opportunities in business customers' move toward the cloud. And while some companies are developing managed service offerings internally and creating their own data centers, there has been a strong trend of telcos buying established managed service providers. That option is viewed as a means of minimizing risk and gaining expertise – a view that seems to have proven to be a correct one, judging by small telcos that made early moves in this area.
According to the TekMate website, current TekMate services include:
Voice and data T-1 and integrated T-1 solutions
Voice-over-IP services and solutions
Web development
Disaster recovery and business continuity planning
Mobility solutions
Co-location
Small telcos that have purchased managed services businesses to get a leg up in that market include Otelco, C Spire, Eatel, and others.
TDS Telecom has purchased several managed service companies in recent years and the company apparently is happy enough with the results that it has chosen to use the name of one of its acquisitions – One Neck Solutions — as the brand for its entire managed services business.