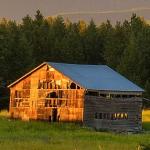 When Microsoft announced plans two years ago to work with network operators to bring broadband to rural areas lacking broadband service, the company had no problem finding network operators to participate in the program, dubbed Microsoft Airband.
"Our phone was ringing off the hook," observed Shelley McKinley, head of technology and corporate responsibility for Microsoft, in an interview with us.
Microsoft's initial plans called for 12 rural broadband projects in 12 states, with a strong emphasis on fixed wireless technology. The company later extended the timeframe and raised the goal to 25 states.
To date, the company has announced eight partners, primarily wireless internet service providers (WISPs), for 16 states. But so many other companies expressed interest in the Airband project that Microsoft decided to create a program to help those companies with their own deployments.
More than 230 WISPs currently participate in that program, which as McKinley explains, provides benefits such as access to hardware at lower prices.
The service providers that were chosen for Airband projects were chosen based on "how committed to and interested they were in developing new solutions and being creative in solving problems," said McKinley, adding that "we need everyone's creativity to come to the front."
Other selection factors: Microsoft wanted providers that were "actively engaged in the community" and who wanted to "ensure that the community has access to greater economic opportunities," as well as opportunities for healthcare and education.
Among the service providers that Microsoft selected for the Airband project were several that had caught Telecompetitor's attention previously. Declaration Networks had previously undertaken fixed wireless projects in conjunction with AIR.U, a consortium of universities and high-tech companies including Microsoft, focused on bringing high-speed fixed wireless to university towns. And Agile Networks previously undertook an ambitious statewide fixed wireless initiative in Ohio.
TV White Spaces Fixed Wireless
Microsoft's decision to focus on fixed wireless for the rural Airband project was driven by an economic analysis that found that fixed wireless would be the most economical way to provide broadband to areas with a population density of 2-200 people per square mile. Fiber-to-the-home would be the best option for more densely populated areas, and satellite would be the best option for extremely sparsely populated areas, researchers said. According to the analysis, the vast majority of unserved rural areas in the U.S. (80%) fall into the 2-200 per square mile category, making fixed wireless the best choice.
Asked whether Microsoft's experiences with Airband over the last 18 months had caused it to revise those estimates, McKinley said "No, I think that's still the right answer."
Airband deployments, to date, have emphasized a specific subset of fixed wireless technology – TV white spaces. This includes spectrum originally allocated for TV broadcasts, but which often is not used, or not fully used, in rural areas. TV broadcast spectrum is low-frequency spectrum that has excellent propagation characteristics and can support transmissions over relatively great distances. Transmissions at low frequencies also are better at penetrating walls and foliage and typically don't need a clear line of sight between the base station and the end user. Airband participants are able to provide speeds of at least 25 Mbps downstream and 3 Mbps upstream using the technology, McKinley said.
Some WISPs reserve TV white spaces technology for installations that lack line of sight (LOS), arguing that non-LOS options are more economical when line of sight isn't required. But Microsoft hopes Airband will help change the economics by increasing the volume of TV white spaces equipment sold and manufactured, McKinley said.
Microsoft also would like to see the federal government play a role in spurring the use of TV white spaces for rural fixed wireless and has asked the FCC to reserve three broadcast channels below the 700 MHz band for unlicensed use.
McKinley sees local involvement being critical to maximizing Airband's economic impact. For maximum impact, local development agencies, universities and other stakeholders should come together to address the issue, she said.
"In some communities, we were surprised by how many people were so interested in working with us to make their community a better place and how passionate they were about really making the community better and seeing this as one of the key components," McKinley told us.