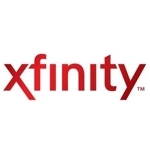 Xfinity Instant TV is the latest entrant into a growing field of streaming TV options. Comcast has launched a beta test of the 'skinny bundle' streaming service in select markets across the country.
Xfinity Instant TV differs from other streaming TV options like Sling TV and DIRECTV NOW in a couple of ways. For one, Xfinity Instant TV is not a true OTT streaming service, because it is only available to Xfinity internet subscribers, delivered as a managed IP service. It's not a nationwide service that anyone, using any broadband, can subscribe to.
Additionally, Xfinity Instant TV access on devices is fairly limited. For now, it's available on PCs/Laptops, iOS and Android mobile devices, and through a Roku streaming media player app. One difference that may prove to be an advantage is Xfinity Instant TV streaming will not count against Xfinity internet monthly usage caps, whereas competing streaming offers will.
Xfinity Instant TV Channel Line-Up
The service is priced at $18 per month for a basic package which consists of local broadcast channels — ABC, CBS, The CW, FOX, NBC and PBS – and public, educational and government channels. Some markets include Univision and Telemundo. Beyond that, customers have to add individual programming packages at additional cost. According to an Xfinity Instant TV FAQ site,  those packages include:
Kids and Family ($10 per month) – Cartoon Network, Disney Channel, Disney Junior, Disney XD, Freeform, MTV, National Geographic Channel, Nick Jr., Nickelodeon, NickToons, Universal Kids, TeenNick and TLC.
Entertainment ($15 per month) – A&E, AMC, Animal Planet, BET, Bravo, Comedy Central, Discovery Channel, E!, Food Network, FX, FXX, Hallmark Channel, HISTORY, HGTV, Lifetime, OWN, Syfy, TBS, TNT, TV One, USA and VH1.
Sports and News ($30 per month) – CNBC, CNN, ESPN, ESPN2, ESPN News, ESPNU, Fox Business, Fox News, Fox Sports 1, Golf Channel, MSNBC, NBC Sports, NFL Network and Regional Sports Networks based on markets.
Premium channels HBO and Starz are also available for their standard rates. Additional Spanish language networks are also available for additional fees. Xfinity Instant TV provides a cloud DVR with 20 hours of storage. Two simultaneous streams per account are offered.
Comcast doesn't look to be trying to compete on price, given a full package would be north of $75 per month. That's pretty close to what you would pay for traditional cable TV. A comparable package on DIRECTV NOW is about $60, give or take a few dollars (depending on channel line-up). Sling TV's basic channel line-up is $20 and provides many more networks than Instant TV's entry offer.
For now, Comcast is launching this service to appeal to households who are either not interested in the traditional cable TV package to begin with, or are looking to save money by either cutting or 'shaving' the cord. A free 30-day trial is offered. The service will eventually be available across Comcast's entire footprint, and perhaps more.