Industry Insight Series
According to a recent study by the nonpartisan OpenSecrets organization, nearly $17 billion was spent nationally on the recent 2022 mid-term elections—and much of that money was allocated into advertising for local, regional, and state elections. According to the same report, as much as $250M was spent in Georgia on the Senate seat alone.
If you're a local video provider, the revenue generated in local and regional political campaigns can represent a relative windfall during peak election season. Even during the off season, the extra revenue and local exposure available to you across national cable networks can have a significant impact on you and your local economy.
This might be the moment to ask a key question: Is this money that you can afford to leave sitting on the table?
Staggering Ad Slot Availability
The quantity of commercials that are available for local video operators included with their contract rights are for the most part being underutilized. ESPN on any given day has 72 local spots available every day, seven days a week for a yearly total of over 26k commercials! When you look at the top 24 rated cable network channels over the course of a year, there are 600k plus ads for your video system.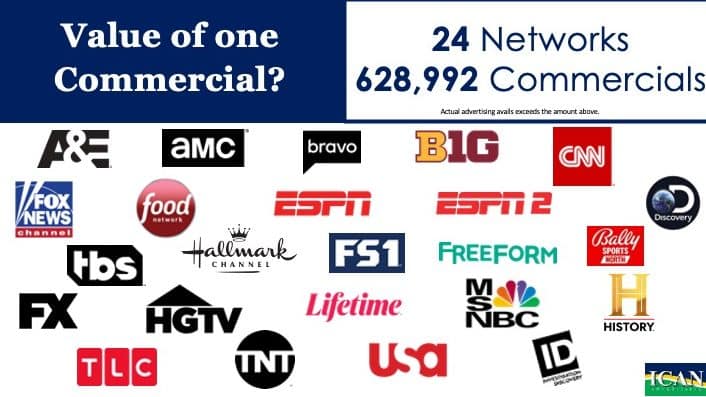 Ad Insertion is not just for IPTV and Cable Anymore
The ability to insert ads across IPTV and Live Streaming feeds is a recent development—one that makes such technology an enormous boon to small and mid-size providers seeking revenue advantages. As consumers continue to move to streaming in large numbers, the ability to insert ads into those streams is becoming increasingly critical. This new ad insertion technology allows for the easy and efficient insertion of local ads into the IPTV and Live Stream feeds.
Producing and inserting local advertising into the feeds for high-profile national channels improves local representation, while providing a great economic engine for local businesses by helping to keep money moving and changing hands within the community.
Partnerships Provide Turnkey Solutions for Video Operators
According to Curt Eldred, General Manager at USA Communications in Shellsburg, IA. all the key technology you'll need can now be housed within a single platform. USA Communications uses the InnoStream solution developed by Innovative Systems, and the advertising agency we're working with, ICAN Advertising, has direct access to our InnoStream service. They can handle all stages of ad insertion for us. It's an elegant solution that doesn't require having additional hardware in our office."
Timing is everything—and it's a rare occurrence when so many factors align to create low-effort/high-impact opportunities. This is one of those times. Viewers continue to flock to video streaming services at the same time new technology is making it easier than ever to support affordable access for local companies to advertise on major channels that were once, for the most part, out of their reach.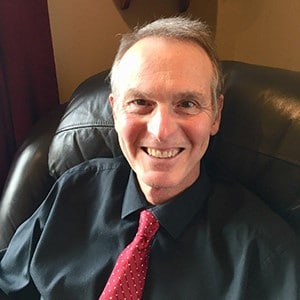 Scott Meyer, Video and Voice Marketing Director
Innovative Systems
Scott has been involved in marketing for over 35 years, for the past 16 years as Marketing Director for Innovative Systems, where he has been helping service providers promote and sell Innovative Systems solutions to their end users.
This series features insight into important broadband industry issues from industry leaders.