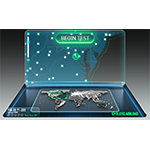 In the latest actual vs. advertised broadband speed debate, most broadband providers are delivering the speeds they advertise, according to the FCC's latest "Measuring Broadband America" report, released December 30. The main exceptions are DSL-based broadband providers, said the FCC, which bases its findings on the experiences of volunteer panelists whose performance data is collected by the FCC using Internet-based tools. This year's report was based on data collected during the year ending September 2014.
Actual Vs. Advertised Broadband Speed
The best performing providers, measured by the percentage of advertised speeds delivered, are Cablevision, Comcast and Hughes, the FCC said. The report notes that fewer than 10% of customers of each of those companies were unable to attain an average download speed of at least 95% of the advertised broadband speed.
In contrast, less than half of DSL customers of four providers – AT&T, CenturyLink, Frontier and Windstream — attained average download speeds that were at least 95% of the advertised rate.
Speed Tier Increases Vary by Technology
DSL customers also were less likely than those using other broadband technologies to see an increase in the speed of their service, either because the customer upgraded service or because the provider boosted the speeds of a specific speed tier, the FCC found.
Looking at end users who participated in both the 2014 and 2015 study, the FCC found that among panelists subscribed in September 2013 to service tiers with advertised download speeds below 15 Mbps, only a few percent migrated within the following year to a service tier with a higher advertised speed. The commission also noted that "generally speed tiers at 15 Mbps and below are dominated by DSL, while speed tiers above 15 Mbps are dominated by cable and fiber."
DSL customers may not have upgraded service because higher-speed services were not available. According to the FCC, "when DSL is used to provide broadband service, the maximum advertised download speeds among the most popular service tiers has remained generally unchanged since 2011."
Findings were quite different for cable and fiber customers. "[W]hen cable is used to provide broadband service, the maximum advertised download speeds among the most popular service tiers increased from 12-30 Mbps in March 2011 to 50-105 Mbps in September 2014," the FCC noted.
As of September 2014, the only providers using fiber as the access technology for a substantial number of their customers were Frontier and Verizon, the FCC noted. While Frontier's maximum download speed remained 25 Mbps across reporting periods, Verizon's maximum popular download speed more than doubled from 25 Mbps to 75 Mbps in 2012, then remained at that level in subsequent years.
Overall, the maximum advertised download speed among the most popular service tiers for all broadband providers jumped 94% between September 2013 and September 2014 – from 37.2 Mbps to 72 Mbps.
Satellite, Latency and Packet Loss
This year's "Measuring Broadband America" report looked at latency and packet loss as well as service speeds.
While all terrestrial-based providers had latency below 60 ms, the two satellite-based providers studied had latency above 600 ms. What the FCC had to say about this could be important at a time when the commission is considering how to get broadband to areas of the country that are most costly to serve.
According to the FCC, the higher latencies of satellite-based broadband may negatively affect the perceived quality of "highly interactive" applications such as phone calls over the Internet, video chat or online multiplayer games but are unlikely to affect less interactive applications such as web browsing and video streaming, "except for creating indirect effects on actual speed." The report notes that latency "may indirectly affect the actual speed of the service due to its impact on transmission control protocol (TCP), the software protocol commonly used to control the transport of information on the Internet."
All providers studied had packet loss below .9% and according to the FCC packet loss of a few tenths of a percent are not enough to significantly affect the perceived quality of most applications – although here, too, applications that use TCP may see reduced speeds, the commission said.