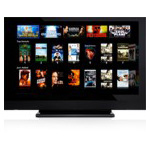 Customer satisfaction with subscription-TV and Internet Service Providers (ISPs) dropped to the bottom of the American Consumer Satisfaction Index's (ACSI) latest annual ranking of communications industry participants. Customer satisfaction with Time Warner Cable and Comcast plummeted to new lows, while those for AT&T and DirecTV also dropped, according to an ACSI press release.
Overall, customer satisfaction with ISPs fell 3.1 percent to an ACSI score of 63 on a 100-point scale, while that for subscription-TV service providers fell 4.4 percent to 65. "These industries, which include many of the same companies," ACSI noted, "are the worst performing among 43 tracked by the ACSI."
In contrast, customer satisfaction with cell phones improved 2.6% to an ACSI score of 78 and that for wireless phone service held steady at 72.
Commenting on the latest ACSI results, Chairman and founder Claes Fornell stated, "The Internet has been a disruptor for many industries, and subscription TV and ISPs are no exception. Over-the-top (OTT) video services, like Netflix and Hulu, threaten subscription TV providers and also put pressure on ISP network infrastructure.
"Customers question the value proposition of both, as consumers pay for more than they need in terms of subscription TV and get less than they want in terms of Internet speeds and reliability."
ACSI's annual U.S. customer satisfaction communications surveys and reports cover ISPs, subscription-TV service, fixed-line and wireless telephone service, computer software and cell phones, along with research on top-selling smartphone brands available to U.S. consumers.
Pay TV Scores
In its latest survey, ACSI found that "customer satisfaction is deteriorating for all of the largest pay-TV providers." Dissatisfaction was higher for cable TV service, which scored 60,  than for fiber optic and satellite based services, both of which scored 68.

Though both AT&T (-3 percent) and DirecTV (-4 percent) saw customer satisfaction drop, they tied for the highest ACSI scores among pay-TV providers at 69. Verizon FiOS, at 68, and Dish Network, at 67, followed.
Cable giants Time Warner Cable and Comcast have the most dissatisfied customers, according to ACSI, with the former dropping 7 percent to 65 ACSI points in the latest survey. Comcast's ACSI score of 60 was down 5 percent from the previous survey results.
"Comcast and Time Warner assert their proposed merger will not reduce competition because there is little overlap in their service territories," ACSI Director David VanAmburg commented. "Still, it's a concern whenever two poor-performing service providers combine operations.
"ACSI data consistently show that mergers in service industries usually result in lower customer satisfaction, at least in the short term. It's hard to see how combining two negatives will be a positive for consumers."
ISP Customer Satisfaction
Dragging ACSI scores for ISPs to record lows were high prices, slow transmission speeds and unreliable service, with customers having "few alternatives beyond the largest Internet Service Providers," ACSI states. Overall, customer satisfaction with ISPs dropped 3.1 percent to 63, its lowest score ever.
The best of the lot, Verizon's FiOS came in with an ACSI score of 65. Cable ISPs ranked at the bottom. Cox Communications was ranked the best among cable ISPs with an ACSI score of 64, down 6 percent. Time Warner Cable dropped 14 percent to 54, while Comcast lost 8 ACSI points and came in with a score of 57. The two cable industry giants have the worst ACSI scores in both the pay-TV and ISP categories, ACSI points out.
Turning to mobile phones, customer satisfaction was up for a second year running, increasing 2.6 percent to a new all-time ACSI high of 78. ACSI found that smartphones have much higher levels of customer satisfaction than standard cell phones, with growing penetration driving the gain in customer satisfaction for the mobile phone category.
Customer satisfaction with wireless service providers, in contrast, held steady at 72. Sharp increases in data usage and the high cost of accessing overloaded networks is "leaving customer satisfaction with wireless service providers stagnant," according to ACSI.
With an ACSI score of 81, up 7 percent, Samsung came out tops among smartphone Original Equipment Manufacturers in ACSI's latest annual survey, overtaking Apple, which "still sells nearly twice the number of smartphones in the United States," ACSI notes. Apple's ACSI score dropped for the second consecutive year, falling 2 percent to 79. Motorola Mobility and Nokia-Microsoft followed at 77, while BlackBerry's ACSI score rose 7 percent to 74 though it has seen "its market share nearly vanish."
"Samsung has gone from up-and-comer to top-of-the-heap on the strength of its smartphone portfolio," VanAmburg noted. "Apple's magic isn't gone, but the luster has dulled on its older models. Each iteration improves on the last, but Apple's year-long product refresh cycle is an eternity when a new Android phone seems to be released every week."
Though customer satisfaction with U.S. cell phone providers was stagnant, Verizon Wireless drew clear of the pack with its ACSI score increasing 3 percent to 75. T-Mobile followed with an ACSI score of 69, with Motorola Mobility and AT&T Mobility following closely at 68.
Though usage is shrinking and its ACSI score dropped 1.4 percent to 73, U.S. customer satisfaction with landline telephone service remained highest among all telecommunications industry categories.