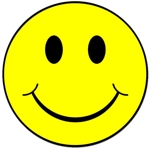 U.S. customers are less satisfied with pay-TV and Internet providers than they were last year at this time, according to the latest University of Michigan ACSI (American Customer Satisfaction Index) report.
Customer satisfaction with pay-TV services provided by the likes of Comcast and Time Warner Cable continues to deteriorate, ACSI's first quarter 2015 (1Q'15) report reveals. Cable companies tied with Internet Service Providers (ISPs) with an overall ACSI score of 63, the lowest among the 43 industry sectors ACSI covers.
"Customers loathe pay-TV and ISPs" and "love their smartphones," ACSI states in its press release. Deteriorating customer satisfaction with pay-TV services results primarily from a combination of poor customer service and higher prices, ACSI adds.
Pay-TV Customer Satisfaction
"There was a time when pay TV could get away with discontented users without being penalized by revenue losses from defecting customers, but those days are over," ACSI chairman and founder Claes Fornell was quoted as saying.
"Today people have more alternatives than ever before. Consumer abandonment of pay-TV is shaking up the industry and lower satisfaction could mean even more cord-cutting by subscribers ahead."
Customer satisfaction for pay-TV services of both Comcast and Time Warner Cable plummeted in the wake of their failed merger plan, ACSI highlights. Comcast's average ACSI score – already among the lowest across all industry categories – fell another 10 percent to 54 in 1Q'15.
Time Warner Cable earned the dubious distinction of being the lowest rated service in 1Q's ACSI survey. Its overall ACSI score came in at 51, down 9 percent. That puts it in a tie with Mediacom Communications, a new entry in the ACSI survey.
Cablevision scored highest among cable service providers, earning an ACSI score of 67. Non-cableco pay TV providers fared a bit better. Verizon FiOS' ACSI score improved 4 percent to reach 71, the highest among subscription TV service providers. DirecTV dropped to second with an ASCI score of 68, down 1 percent, while AT&T U-verse's ACSI score was unchanged at 69.
Charter Communications gained the most among subscription TV service providers in 1Q with an ACSI score of 63, up five index points. Charter is looking to acquire both Time Warner Cable and Bright House Networks (1Q ACSI score: 65), which would make it the second largest pay-TV services provider in the U.S., ACSI notes.
"Cable companies are trying to strengthen their positions through consolidation, but the benefits to consumers of one coaxial cable company absorbing another are questionable," commented ACSI director David VanAmburg. "The AT&T-DIRECTV merger may be different, however, because it would allow AT&T to deliver TV service via multiple technologies."
ISP Customer Satisfaction
Turning to ISPs, ACSI highlights the lack of competition, a market condition that contributes strongly to weak customer satisfaction. Sixty-one percent of U.S. households have just one or no choice of high-speed ISP, ACSI points out. According to ACSI unreliable service, slow broadband speeds and rising rates loom large in weak customer satisfaction even as Internet usage expands rapidly.
AT&T U-verse and Time Warner Cable's 1Q ISP ACSI scores improved substantially, however. AT&T U-verse's ISP ACSI score came in at 69, up 6 percent, while Time Warner Cable's rose 7 percent to a still low 58.
On the flip side, CenturyLink's ACSI score dropped 8 percent to 60, Cox Communications' fell 9 percent to 58 and Charter Communications' fell 7 percent to 57. Comcast brings up the rear with an ISP ACSI score of 56, down 2 percent.
Bright House Networks' ISP ACSI scored turned out to be the average for the sector as a whole at 63. Making their ACSI debut, Cablevision Systems' and Frontier Communications' ACSI scores both came in at 61.