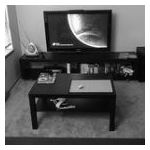 U.S. consumers aren't particularly pleased with the overall quality of their Internet Service Providers (ISPs), or their pay-TV services and providers for that matter, according to the latest American Customer Satisfaction Index (ACSI) report. Americans rated subscription television service and ISPs (65 and 63, respectively on a 100-point scale) lowest among the 43 consumer industries tracked by ACSI.
Pay-TV Customer Satisfaction
ACSI survey respondents rated cable services lowest in the pay-TV category. Telco (fiber optic) and satellite providers fared a bit better. DirecTV and AT&T's U-verse ranked highest in consumer satisfaction, both scoring 69, according to the "ACSI Telecommunications and Information Report 2014," with Verizon Communications' FiOS and Dish Network following closely behind.
Cox Communications (ACSI score of 63) rated highest in overall customer satisfaction among cable subscription services. Comcast and Charter Communications followed with identical scores of 60. Time Warner brought up the rear, its ACSI score dropping 7 percent to an all-time low of 56.
"High prices, slow data transmission, and unreliable service drag satisfaction to record lows for ISPs and customers have few alternatives beyond the largest service providers," explained ACSI Director David Van Amburg. "Pay TV also offers a poor value proposition, according to subscribers, but the twist here is that the rise of streaming video from companies like Netflix and Amazon is giving consumers more choices than ever before."
ISPs fared even worse than pay-TV service providers, slipping 3.1 percent lower year-over-year with an ACSI sore of 63. That's the lowest rating among all 43 household consumer industries ACSI tracks.
Verizon's FiOS (excluding DSL) ranked highest among ISPs with an ACSI score of 71. AT&T, CenturyLink and the "aggregate of smaller broadband providers" followed, tied with a score of 65.
ISP, Phone Satisfaction
Customer satisfaction with Internet service provided by coaxial cable fell sharply year over year, with declines ranging from 6-14 percent for all major providers. "Cox and Charter hang on to scores in the low 60s, but Comcast and Time Warner tumble down to 57 and 54, respectively," according to ACSI.
Americans are more satisfied with their landline and wireless voice communications services, although the average ACSI score across both categories fell well below the overall ACSI average of 76.8 across all sectors and industries for 4Q 2013.
With a shrinking, but likely "more loyal user base," the ACSI rating for fixed-line telephone service fell 1.4 percent year over year, coming in at 73. An aggregate of smaller providers, including Frontier and Vonage, led the category with an ACSI score of 78, up 4 percent. Verizon followed at 73, with cable companies again bringing up the rear.
Amid ongoing rapid growth, satisfaction with the wireless phone industry held steady at 72. Again, an aggregate of smaller providers, including TracFone and Cricket, rated highest with an ACSI score of 78. Verizon Wireless' ACSI score gained 3 percent to a record 75, highest among major wireless phone service providers. Sprint lost 4 percent as it shut down its Nextel network, joining T-Mobile and AT&T with ACSI scores in the high 60s.