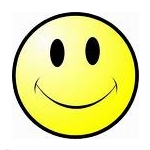 U.S. households aren't very satisfied with their telecommunications services, according to the latest American Customers Satisfaction Index (ACSI). A combination of high prices, reliability problems and poor customer service, particularly when it comes to call center operations, leaves "customer satisfaction with various telecom services among the lowest of all the industries measured in the ACSI," according to director David VanAmburg.
ISPs fared even worse according to the results of ACSI's latest survey results, ranking the lowest among all industries with an overall ACSI score of 65 on a 100-point scale. Slow download speeds, outages and "lackluster customer service are mostly to blame," according to ACSI.
U.S. customer satisfaction with subscription TV services rose 3% in 2013, but didn't fare much better than ISPs, with an ACSI score of 68. While survey respondents liked the clear pictures subscription TV services provide, they didn't like much else, ACSI found. Fiber optic and satellite providers, led by Verizon FiOS with an ACSI score of 73 and DIRECTV, with a score of 72, "continue to do a much better job compared with cable service," according to survey respondents.
Telephone services came in just above ISPs and subscription TV services, though they were below the national, all-industry average. Customer satisfaction with fixed-line telephone services improved 5.7% to 74, "but the gain is mostly the result of more households abandoning their landlines altogether in favor of wireless, with only the most satisfied and loyal customers remaining," according to ACSI.
Customer satisfaction with wireless service also improved, rising 2.9% to 72, with Verizon Wireless (73) moving ahead of Sprint (71) for the top ranking. Survey respondents said call clarity and network coverage were "reasonably good, but data speeds leave much to be desired."
Turning to cell and smartphone manufacturers, ACSI found customer satisfaction improved as users increasingly opt for better quality smartphones. As a whole, the category's satisfaction score increased 2.7% to 76 in 2013. Apple remained in the top spot with a score of 81, while Motorola's ACSI score rose 5% to 77 and Samsung's 7% to 76.