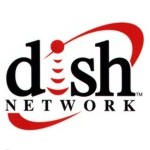 Although satellite video providers have made inroads against cable companies in recent years, most cable companies have something the satellite providers don't—the ability to deliver video as part of a triple play with broadband and voice service over their own network infrastructure. Although both DISH Network and DirecTV have offered broadband and voice through partnerships with wireline network operators, the margins they earn on those services undoubtedly is lower than they would be if the satellite providers owned their own wireline networks.
DISH Network apparently hopes to change that (in part of its service area at least) with its plan to purchase Liberty-Bell Telecom, reported on Saturday by the Denver Post. According to the Post report, Liberty-Bell is licensed to offer services in 10 states and already serves 6,000 residential and 4,000 business customers in Colorado, New Mexico and Utah. In addition, the company reportedly has applications pending in four other states.
DISH Network already sells voice and broadband service from Liberty-Bell—and the purchase should yield better margins for DISH Network on those services. The Denver Report noted, however, that Liberty-Bell buys wholesale access to Qwest's network, suggesting Liberty-Bell does not have extensive network infrastructure of its own. That could mean that DISH Network's broadband and voice margins still may not be as attractive as those of the cable companies, which generally own most of the infrastructure underlying their voice and data services.
Although the Liberty-Bell website does not detail the 10 states where the company is approved to offer service or the four states that are pending, it wouldn't be surprising if those 14 states match Qwest's 14-state territory. Competitive carriers such as Liberty-Bell typically must make a separate investment in an operations support system to connect with each incumbent from which they wish to purchase service. That increases the likelihood that the competitive carrier will want to maximize its interconnection investment with an individual carrier, while also minimizing the likelihood that the competitive carrier will make such an investment for multiple carriers.
If indeed Liberty-Bell is positioned to offer competitive services throughout Qwest's territory, that would be the logical incumbent for DISH Network to target. Unlike AT&T and Verizon, Qwest has not launched advanced multi-play offerings based on fiber infrastructure, making it potentially more vulnerable to the sort of triple-play offering DISH Network apparently plans to assemble.
Qwest would likely retain the edge on the voice and broadband side. But DISH Network has made some interesting moves to differentiate its video offering using a TV Everywhere strategy that enables customers to view their subscription content on a wide range of devices, including wireless devices such as the iPad.