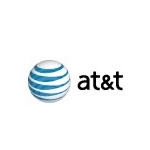 AT&T today officially launched Access from AT&T, an Internet for low income users product costing as little as five dollars a month. The company last year agreed to offer the service as a condition of its acquisition of DirecTV.
Households in AT&T's local service territory that have at least one resident participating in the U.S. Department of Agriculture Supplemental Nutrition Assistance Program (SNAP) will be eligible for the program, which will last through at least through April 2020, AT&T said in a press release.
Access from AT&T offers Internet for Low Income Users
The five-dollar-a-month version of Access from AT&T will provide Internet connectivity at speeds of up to 3 Mbps. Internet speeds of 5 Mbps to 10 Mbps will be available for $10 monthly, depending on AT&T's network capabilities in an area. The company also waives installation and Internet equipment fees for participating households.
AT&T said it will work with school districts and national and community-based organizations to educate eligible households about Access from AT&T. In its press release, the company also references its AT&T Digital You website, which has a range of resources offering advice on how to get online, use technology safely, use online learning, search for a job and more.
What About Lifeline?
The Access from AT&T announcement comes just a few weeks after the FCC also took action on low-income Internet. The commission voted to reform the Lifeline low-income program to allow funding recipients to use the $9.25 received monthly toward broadband or voice service or both. Previously funding could only be used toward voice service.
Recipients will not be able to use Lifeline funding for Internet services that provide speeds less than 10 Mbps downstream and 1 Mbps upstream, however, which means they won't be able to use Lifeline funding for the five-dollar Access from AT&T service but only toward the 10 Mbps service, where available.
Some other broadband providers – including Comcast — also offer discounted broadband for low-income users. Typically the cost of that service is about $10 monthly. Telecompetitor is not aware of any service provider other than AT&T that has a low-income Internet offering for five dollars a month.