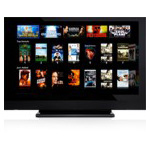 Nearly half—50% of U.S. and 48% of U.K.–consumers surveyed are watching over-the-top (OTT) video via broadband connections on their TVs, according to Accenture. That's in addition to regular and pay-TV viewing via cable and satellite, according to Accenture's Pulse of Media Consumer Survey, indicative of just how much viewers "…are changing the way they view TV and video content by increasingly taking control of how, when, and where they view it."
In addition, viewers are increasingly turning to mobile devices to watch TV and video content, "creating video playlists, posting videos on social media, and learning about new TV programs and video offerings through social networks," Accenture researchers found.
"We are seeing a seismic shift in consumer viewing habits," said Robin Murdoch, a managing director in Accenture's Media & Entertainment industry group. "The connected consumer is now comfortable viewing TV shows and video on a variety of screens, as well as sharing opinions of that content via social channels or recommendation engines."
Demographic Trends for OTT
Unsurprisingly, younger viewers are at the forefront of the trend. Eighty-two percent of those surveyed in the U.S. between the ages of 18 and 24 watch some OTT video, while 60% watch at least one-quarter OTT. That compares to 32% of U.S. viewers overall. The corresponding stats for young U.K. viewers are 75% and 54%, with 28% of U.K. consumers overall watching OTT.
Younger viewers are also turning to social networks to discover new content as opposed to traditional means — through commercials or programming guides. Some 35% of 18-24 year olds are "interested in social newsfeeds of videos that friends have watched, compared with 11% of consumers age 45 and older," according to Accenture.
Multiplatform OTT
Forty-nine percent of all consumers surveyed subscribe to a range of video delivery services, Accenture found, "indicating OTT video has grown at an astonishing rate since last measured by Accenture in March 2011 at 8 percent. We are now seeing subscription and access levels similar to satellite among the online group surveyed."
In the U.S., 27% of survey respondents subscribe to OTT services, such as Netflix Instant Streaming. That compares to 28% for satellite. In the U.K., 26% subscribe to or access OTT services like Netflix, LoveFilm, or BBC's iPlayer on TV services, or Sky Go/Now TV from Sky, compared to 30% for satellite.
When it comes to video delivery via gaming consoles, 16% of U.S. consumers and 9% of those in the U.K. do so, while 4% in the U.S. and 3% in the U.K. subscribe to set-top subscription services, such as Apple TV, Boxee or Google TV.
Even in the face of all this diversification in viewing modes, television sets remain the main device for watching full-length TV shows, while PCs and laptops dominate when it comes to watching short video clips, Accenture found.
However, viewers are turning to mobile devices, such as smartphones, to:
watch short videos and clips (24 percent);
watch user-generated content (15 percent);
watch live content (6 percent); and,
watch full-length movies and TV (4 percent of respondents).
Social TV
Viewing videos online is also becoming more of a social activity, according to Accenture. Respondents who use social media, based on a weighted average, had more than three friends who posted videos at least once a day—3.6 in the U.S. and 2.8 in the U.K. Thirty-eight percent had posted or re-posted video online using social media. This most often involved sharing videos originally posted by friends (51%), "reinforcing the viral nature of video-sharing online." Twenty-five percent looked for videos to post on social media based on content they'd watched on TV.
"The new media landscape has enabled curating, consuming, and commenting on TV and video content to become a simple, seamless experience," said Murdoch. "With youth leading the movement, we anticipate that these trends will intensify in the coming years."
In addition, Accenture researchers found the more than 1/3 (36%) of U.S. and U.K. viewers surveyed "would be willing to pay to see a favorite show continue." Among this group, 18% said they would pay $25/£10 or more. Half said they'd pay $1-$4/£1-£4. Nearly three-quarters (72%) of 18-24 year olds in the U.S. and 54% of respondents in the U.K. were willing to pay to support their favorite shows.
Accenture's data was  based on an online survey of 2,000 adults, evenly divided between the U.S. and the U.K. Accenture says the sample was representative of the population weighted by age, gender, geography, race and education.