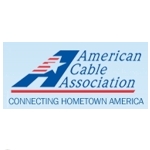 The ongoing tension between video service providers (including cable MSOs, IPTV service providers, and DBS providers) and the media companies that own and/or distribute video content is well documented. Content and the costs and business rules that govern it are out of control, at least from the perspective of many video service providers.
That sentiment is well represented at this week's American Cable Association (ACA) Summit, taking place in Washington DC. ACA represents small independent cable MSOs, and the rising cost of content and the practice of tying and bundling channels more acutely impacts these smaller companies, ACA members argue.
Larger MSOs are certainly not immune to this issue, nor are they happy about it. As an example, Cablevision is involved in a high profile lawsuit with Viacom over these practices. But ACA members argue their smaller scale puts them at even more disadvantage, especially when negotiating with large media companies. They cite 'take it or leave it' tactics from these media companies when entering into negotiations for things like retransmission consent.
"Retransmission consent continues to be broken with more and more blackouts and an out of control sports market," commented ACA CEO Matt Polka during a press luncheon. There is much effort from ACA and others to lobby Congress and the FCC on these issues, and hopefully bring about change. But ACA leaders were quick to point out that real change will only occur when consumers decide enough is enough with regard to rising cable bills.
We Need a Crisis
"Real change will come from changing consumer behavior," notes ACA Chairwoman and Wide Open West CEO Colleen Abdoulah. Indeed, the ACA leadership all agreed that lobbying efforts are needed, but what will really move the needle on these issues is a "crisis."
"We need crisis, consensus, and compromise," said ACA Vice Chairman Robert Gessner of Massillon Cable, noting that Congress has to sense a consumer crisis before real reform can happen. Once the crisis is realized, Congress can then get the consensus and compromise it needs to act, Gessner suggests. "Programmers look at consumers as an annuity, a guaranteed monthly payment," Gessner adds. An annuity that continues to grow every month.
Such a view may ultimately lead to their demise, or at least to a change in business rules. That's the thinking of many, myself included. Right now, media companies are maximizing their profit opportunity in a market that, from their perspective, just keeps growing and growing, with no end in sight. They continue to raise prices because, well, because they can. The market is not reacting enough to rising prices, so they keep raising them. But that's a classic symptom of a "bubble" formation.
It reminds me somewhat of the housing bubble. Many participants in that bubble believed that housing values would just continue to rise, no matter what. And they did for a while, before they came crashing down (creating a crisis). We're now all paying for that unrealistic assumption. In a similar vein, some media companies (and sports leagues) seem to believe that consumers will continue to pay higher and higher cable bills for content, no matter what. But as is the case with all bubbles, that dream will eventually burst.
The question for ACA members and others is, does a cable bill bubble burst have to take place before a crisis is identified? "The crisis is coming," Polka argued during the briefing. But when will it get here?