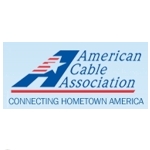 The American Cable Association, which represents small cable operators, is asking the FCC to include data about small cable system shutdowns in its next annual video competition report and to explore the reasons for the shutdowns.
Looking at past FCC data, ACA calculates that since October 2005, the number of cable systems has declined by 26% (from 7,208 to 5,312). The group said that some — but not all — of the closures were the result of head-end consolidation. In an announcement issued yesterday, the ACA also cited data from the National Cable Television Cooperative, which showed that during the five years ending June 30, 2012, NCTC members closed a total of 793 small and rural cable systems serving more than 35,000 customers in total.
In some cases, local communities lost the availability of broadband connectivity as a result, the ACA said, and it asked the FCC to gather information on the extent to which that phenomenon is occurring.
The ACA posits several possible competitive conditions that could be contributing to system closings.
In yesterday's announcement, ACA President and CEO Matthew M. Polka asked the FCC to provide "all available data and information pertaining to the practice of coordinated retransmission consent negotiations by non-commonly owned TV stations operating in the same market."
Polka's comments refer to situations in which competitive local TV stations jointly negotiate retransmission consent fees with local cable companies – a practice an ACA spokesman said leads to costs for cable operators that are 22% higher than when TV stations negotiate individually.
In addition, the ACA said it was concerned about rising pole attachment fees charged by utilities controlled by municipalities or other public entities such as electric cooperatives that are exempt from regulation under the Pole Attachment Act of 1978.
The FCC seems to be somewhat sympathetic to the concerns of smaller cable operators. This week, for example, investment firm Stifel Nicolaus speculated that the commission will take action to make it easier for cable companies and competitive local exchange carriers to merge.