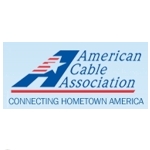 The nation's smallest cable companies are eager to have the opportunity to collect Universal Service funding as that program transitions from a voice-focused program to focus instead on broadband. And in comments filed with the FCC last week, the American Cable Association, which represents those small cable companies, outlined a competitive bidding process for awarding broadband Universal Service funding for unserved areas in territories where the incumbent voice service provider is one of the nation's largest price cap telcos.
According to the Connect America Fund order issued late last year, a competitive bidding process is to be used to award funding in unserved areas of price cap territories when the incumbent carrier declines to accept Universal Service support at a rate determined through a cost model.
"The FCC has proposed a viable competitive bidding process to disburse Universal Service Fund support to ensure that the urban-rural digital divide quickly becomes a distant memory," said ACA President and CEO Matthew M. Polka, in an announcement issued Thursday. "By adopting several ACA policy recommendations, the FCC will further ensure that funding flows in the most efficient fashion to the low-cost providers meeting minimum performance standards."
Key elements of the ACA proposal include:
Support would be awarded on a census block level to areas where an unsupported provider does not provide service to at least a majority of locations
Auctions would be held sequentially on a regional basis
A reserve price would be set based on a forward-looking cost model, but if appropriate that price would be adjusted based on the results of previous auctions
Providers would not need to have eligible telecommunications carrier (ETC) status to participate in an auction, but would have to be certified by federal authorities if they win
Support recipients would have to provide broadband service to 95% of the people within a census block within two years of winning support and would be required to provide service for five years with no right to renewal
The ACA previously recommended a target broadband speed of 16 Mb/s downstream and 4 Mb/s upstream for the broadband Universal Service program, known as the Connect America Fund. The FCC instead adopted a 4/1 Mb/s target speed. But the ACA hasn't given up on obtaining a higher speed target. In the comments filed last week, the organization argued that prior to holding an auction the FCC should adopt "new, forward-looking speeds for the final three years of the five-year support period."
By transferring responsibility for determining a carrier's ETC status to the federal government, the ACA proposal sees a reduced role for state regulators, who currently handle that task. Certain provisions of the Connect America Fund order also envision a reduced role for state regulators. But state regulators aren't taking kindly to that idea.
Also last week, the National Association of Regulatory Commissioners became the 14th organization to sue the FCC over the Connect America Fund order. NARUC, which represents state utility commissions, argued that "certain changes adopted in the order will cause members of NARUC direct and concrete injury."
"We have major concerns about a number of the preemptive elements in the order, particularly over how States designate telecommunications firms that can receive intrastate access charges," said NARUC President David Wright of South Carolina and NARUC Telecommunications Committee Chair John Burke of Vermont in an announcement about the filing.
NARUC filed its suit with the District of Columbia Circuit court, which has been selected to hear suits from all parties that have sued the FCC over this matter, including AT&T, the National Telecommunications Cooperative Association, the Pennsylvania Public Utility Commission, and communications service provider Core Communications.