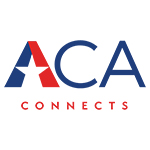 Smaller cable operators' broadband performance is standing up against the sudden and onerous demands of the COVID-19 pandemic, according to ACA Connects Broadband Dashboard.
ACA Connects members number about 750 and collectively serve approximately 10 million residential and business customers across all 50 states with broadband. More than 40% of American households are in a ZIP code served by at least one ACA Connects member, the association reports.
Members' broadband network utilization has remained within normal operating ranges in virtually all instances, despite traffic increases.
ACA Connects Broadband Dashboard
The association released these findings about member networks during the emergency:
Daily download usage increased on average by 27% and upload usage increased on average by 36%.
Peak download and upload usage continued to occur around 9 PM. Peak download usage at this time increased on average by 24% and peak upload usage increased by 34%.
Even while usage surged, network utilization – the key metric for user experience — remained within normal operating ranges in virtually all instances.
Network issues largely involved slower than expected speeds — not outages — and members typically dealt with them in less than 24 hours.
The survey about COVID-19 broadband network utilization found that operators are continuing to add transport capacity, split nodes, manage channels and upgrade hardware during the pandemic. The new ACA Connects Covid-19 Broadband Dashboard offers more insight into the association's member networks.

ACA Connects' members are smaller operators, serving primarily rural America. ACA Connects' larger "cousin" association, NCTA, also provides network performance reporting, but features its larger tier 1 cable broadband operator members. That data reveals a spike in network traffic in late March, but it has since leveled off.