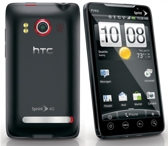 Accounting for just 2.9% of cellular subscriptions as of end 2Q 2013, 4G will account for slightly over 20% of worldwide mobile network data consumption by the end of the year, according to ABI Research. Forecast to surpass 3G networks in 2015, 4G networks "will go on to capture two-thirds of data traffic by 2018," according to ABI's, "Mobile Carriers and Revenue" and "Mobile Data Traffic and Usage" market data services.
"Aggressive LTE network deployment" on the part of wireless telecom operators and ongoing expansion of smartphones and tablets offered at lower price points will drive 4G data traffic at a compound annual growth rate (CAGR) of 82.2% between 2013 and 2018, ABI analysts forecast.
"These two factors work hand in hand to enable consumers to stream videos," ABI research associate Ying Kang Tan commented. "Already, Verizon saw video accounting for 50% of its network traffic earlier this year. ABI Research believes global annual video consumption will soar at a CAGR of 60.6% to exceed 100 Exabytes in 2018."
Internet surfing will grow at the slowest rate among mobile data traffic categories, though it will still represent 27% of the total consumed. "The result is that the revenue generated from data traffic – excluding that from texting – will increase at a CAGR of 7.9% between 2013 and 2018," added ABI practice director and VP, core forecasting Jake Saunders.
"However, voice service revenue will still take up the bulk (52.7%) of the global total in 2018. Operators still need to improve their voice quality and not lose sight of this segment.