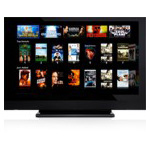 Growth in the number of telco and satellite TV subscribers fueled a 3% year-over-year gain in the global Pay-TV market over the first six months of 2013, according to the latest data from ABI Research, which forecasts that the number of pay-TV subscribers worldwide will reach 895 million and total service revenue $245 billion by the end of this year.
Growth in the number of cable and terrestrial Pay-TV service subscribers was virtually flat over the course of 2013's first half, with ABI forecasting that cable TV service market share will drop one percentage point, to 47%, by the end of the year. Telco TV market share will increase more than a percentage point to 14%, according to ABI's quarterly "Pay TV ARPU and Revenues" market data service.
Pay-TV market growth will be greatest in the Asia-Pacific region this year and in coming years as growth slows in the saturated North America market, where the Pay-TV penetration rate now exceeds 80% and providers face tough competition from Web-based over-the-top (OTT) TV service providers.
Growth in telco provided Pay-TV services will drive growth in North America, ABI analysts say. "North American telco TV operators, such as AT&T and Verizon, have demonstrated strong subscriber additions in the first half of 2013. ABI Research forecasts that more than 1.5 million telco TV subscribers will be added in North America in 2013 to reach 11.9 million subscribers. The region will generate service revenue of USD 10 billion from telco TV service in 2013," industry analyst Khin Sandi Lynn was quoted as saying.