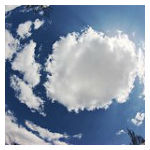 Large-scale telco cloud deployments will grow to reach critical mass post 2020, coinciding with the roll out of next-generation 5G broadband wireless, according to new market research from ABI. Early telco 5G deployments, which won't require restructuring of telcos' core network architecture or platforms, are likely to focus on enhancing existing mobile broadband service, according to ABI Researchers. (ABI's view clearly is a global one, as initial 5G deployments in the U.S. are expected to be for fixed rather than mobile service.)
In the midst of refashioning monolithic networks made up of service and product "silos," telcos are discovering that overhauling their network architectures and service delivery platforms to make way for a new wave of key technologies – cloud, 5G, software-defined networking (SDN) and network functions virtualization (NFV) – is more difficult than they anticipated, according to ABI.
"Although telcos are transforming their technology and business platforms to become more agile and to evolve past their monolithic access-based business models, they are finding it much more challenging than anticipated," said Dimitris Mavrakis, ABI Research research director.
"Software, cloud computing, and open source are promising and will simplify operations, but in the short term, telcos are preferring to rely on their trusted vendors to continue this journey."
Telco Cloud Deployments
ABI cites developments at AT&T, DT (Deutsche Telekom), Telefonica and Verizon as examples in its "Telco Cloud Framework and Deployment Roadmaps" report.
These market leaders are crafting and implementing strategies that transforms their network architectures and systems into shared platforms as opposed to a mix of individual network appliances, ABI elaborates. Their resulting network resources will be virtualized, distributed and controlled by software, which in sum will make for more agile, higher performance networks and service delivery platforms.
Flowing out from all this will be implementation of an "untelco" strategy that entails selling tailored network services across different market verticals. Nonetheless, ABI sees a few indications that telcos will continue to pursue end-to-end systems as their end goal.
Telefonica O2 UK, for example, awarded Nokia an end-to-end contract to build a cloud-native packet core, the market research company notes. Accomplishing such a task in-house would pose a "considerable challenge," according to ABI. The market research provider expects we'll see telcos awarding many more end-to-end network platform construction contracts in coming years.
"Although a few open source projects are contributing valuable inputs toward the evolution of telco networks, there is also competition among open source projects, and the concept is also misunderstood and in some cases, misused by several industry players," Mavrakis concluded.
"The golden ratio is somewhere between end-to-end systems and open source components, if vendors provide open interfaces and flexibility to integrate third-party and smaller vendors."
Joan Engebretson contributed material to this post.