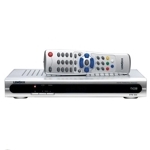 One out of every ten pay-TV households has access to set-top box (STB) applications such as news and information services, apps from service providers, OTT video, games and music services, says ABI Research. That should increase to nearly 4 in 10 by 2019, ABI said.
The popularity of over-the-top (OTT) video assures that video will continue to be the focus for entertainment applications, analysts say in the latest from ABI's Set-Top Box and Home Networks and Multiscreen Video Middleware and DRM research services.
Telco TV service providers including AT&T, Verizon, Orange and SFR are paving the way when it comes to STB apps, though activity is picking up in the cable and satellite markets as well given the advent of new standards such as HTML5, ABI notes.
With its X1/X2 platform, Comcast is expanding STB apps among U.S. households via licensing deals or potentially via mergers and acquisitions. Liberty Global is also expanding the regional footprint of its Horizon platform, ABI says.
"While a number of operators garner significant media attention, a great deal of activity is happening behind the scenes in the B2B market," ABI practice director Sam Rosen elaborated. "Companies like Accedo, ActiveVideo, Alticast, ES3, FourthWall Media, Myriad Group, TiVo, and Zodiac Interactive have partnered with numerous operators to help bring applications and interactivity to traditional pay TV services."
Added senior analyst Michael Inouye, "Companies like Opera and ACCESS, which have established strong positions in the CE and mobile spaces are also targeting the pay TV markets – helping developers reach a wider audience."