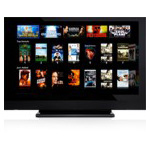 Gaming consoles have been the most popular video device for connecting to the Internet, but one research firm is forecasting that to change by 2017.
"The early connectivity lead enjoyed by the game consoles will continue to wane," said ABI Research Senior Analyst Michael Inouye, in an announcement of new research from the company.
In its Consumer Electronics Research Service ABI counts Connected TVs, Blu-ray players, game consoles and Smart set-top boxes (STBs) as the four major types of connected video consumer electronics (CE) devices. ABI expects Connected TV penetration to surge from just over 10% in 2011 to more than 50% by 2017, while Blu-ray penetration increases from about 25% in Western Europe and North America to more than 76%  (standalone and game consoles included) during the same period. But game console penetration rates are only forecast to exceed 61% and 46% in North America and Western Europe, respectively, with rates expected to be significantly lower in other regions.
Consumers have ranked connected TVs as "the most desired device to receive Internet content on the main screen," ABI points out, though it adds that no one device will dominate the market.
"Most CE manufacturers (notably, Samsung and LG) use a common platform for Connected TVs and Blu-ray players. Microsoft and Nintendo play only in the game console market, while Smart STB leaders Apple and Roku don't compete in the other connected categories," commented Inouye.
"Sony is unique is its participation in game consoles (PS3), connected TVs, Blu-ray players, and Smart STBs. In the TV and Blu-ray space Samsung and LG have been the most proactive at bringing connected features – for example, introducing new user interfaces that parallel the features first made popular by the game consoles."
Bu although the game console's early lead in the connected CE device market will wane, that does not mean game consoles will become integrated into the TV, Inouye said.
"The 8th generation of consoles will offer a boost to the industry, placating core gamers with new hardware while expanding the device's role as the central media hub through complementary media and services. Game consoles will be de-throned as the most connected CE device, but they may remain the most relevant."
The ABI Research comes just days after new Parks Associates' research found that seventy-five percent of Americans who own Smart TVs that are connected to the Internet use them to watch online videos.