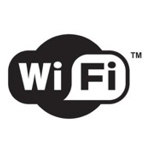 The new IEEE 802.11ac Wi-Fi protocol will begin to dominate in mobile devices, supplanting earlier 802.11b, g and n protocols in the next two to three years, according to a new report from ABI Research. Advancements in the form and function of mobile devices have been coming in leaps and bounds, ABI notes, with ultra-slim mobile devices now having the processing power of the PCs of just four or five years ago.
Looking forward, the market research firm's analysts expect nearly four of five smartphones to have near-field communications (NFC) capabilities built-in by 2014, while four of ten will have facial recognition capabilities and more than one in ten will recognize gestures as commands.
Similar developments are taking place when it comes to Bluetooth technologies for mobile devices, ABI notes. Sixty-five percent of mobile devices will have built-in Bluetooth generation 1.0, 2.0 and 3.0 (Bluetooth Classic) in 2012. Bluetooth "Smart Ready" (generation 4.0) was introduced commercially last year.
With a range of up to 100 meters and a data throughput rate of around 26 Mbps, Bluetooth "Smart Ready' performance is the same as the same as or similar to that of past generations, but it's a much more energy-efficient technology, ABI points out. That will extend "possible usage of the technology by a factor of five to ten times, depending on the user's behavior."
These and other findings are contained in ABI's, "Mobile Device Enabling Technologies" report, which provides additional details on mobile handset technologies by key regional markets.