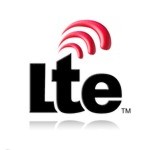 With Verizon Wireless having activated half a million LTE devices and with Japan's NTT DoCoMo having signed up 25,000 LTE subscriptions, ABI Research believes "LTE adoption will take off more rapidly than expected, with more operators announcing network launches and existing players widening network coverage."
The wireless industry continues to grow rapidly in 2011, having passed 5.5 billion subscriptions worldwide, according to ABI's latest Market Data report. And the idea of replacing fixed line broadband access with wireless broadband access becomes more popular as 4G broadband speeds increase and 4G access becomes more widely available, according to ABI Research analyst Fei Feng.
New wireless technologies, such as LTE and WiMAX, along with a new generation of broadband-enabled wireless devices, such as smartphones and tablet computers, should push subscriptions higher even though some markets have reached saturation.
There will be 387 million mobile subscriptions in North America by 2016, according to ABI's forecast, 85 million of them potentially for LTE network service. In Asia, 3G network and services' growth is gaining momentum: India concluded spectrum auctions last year, and ABI estimates the number of 3G subscribers–CDMA and WCDMA– there at more than 100 million. 3G subscriptions in China total nearly 62 million. ABI expects total 3G subscriptions in Asia to breach 1.2 billion by 2016 as Asian operators expand their network footprints.
"With more competition in the market, operators are reducing prices or offering attractive data bundles to draw more consumers," says ABI Research practice director Neil Strother. "Smartphone adoption in Asia is also expected to ramp up, which will drive the demand for more data packages."