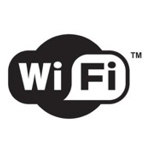 Growing mobile data demand and technological advances have combined to spur growth in Carrier Wi-Fi this year. Carrier Wi-Fi access point shipments will reach 9.7 million units in 2018, according to a new report from ABI Research.
Carrier Wi-Fi is providing cable service operators an attractive means of entering the wireless market, ABI points out based on its Small Cells and Carrier Wi-Fi, Wi-Fi, and Mobile Carrier Strategies market data services. Carriers in the Asia-Pacific region, meanwhile, will come to account for 70% of worldwide demand in 2018.
The Carrier Wi-Fi alliance strategy employed by the Cable Wi-Fi Alliance of the five largest U.S. cable operators (Bright House Networks, Comcast, Cablevision, Cox, and Time Warner Cable) has proven very successful, ABI analysts note. Customers of any of the cable providers can seamlessly roam across what, at over 150,000, amounts to the biggest Wi-Fi hotspot network in the country.
"While it is a great marketing strategy allowing cable operators to retain their customers and enhance the service, Cable WiFi also shows that monetization is a possibility for roaming," commented ABI research analyst Ahmed Ali.
Deploying Carrier Wi-Fi does pose challenges for mobile operators, however; specifically "due to the complexities of integrating Wi-Fi with wireless networks," according to ABI. Still, mobile telecom operators such as AT&T in the U.S., KDDI in Japan and South Korea's SK Telecom – pressured by surging demand for mobile data – have built out extensive Wi-Fi networks.
Technological advances have helped spur Carrier Wi-Fi adoption. The Wireless Broadband Alliance's standardization program is gaining credibility as completion of its second and the start of a third phase approaches. The Wi-Fi Alliance is moving forward on a number of fronts, including readying Release 2 of Passpoint and launching the Wi-Fi CERTIFIED and Wi-GIG CERTIFIED standards. The latter two promise to increase mobile broadband throughput to 1.3 Gbps and 7 Gbps, respectively.
"The significant improvements in Wi-Fi capacity and data rates make adopting Wi-Fi solutions, in general, more appealing to operators. Seamless access to high data rate Wi-Fi is helping to shape user expectations and behavior in the cellular network creating a traffic onload effect counter to offload benefits," Ali said.