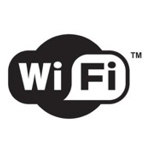 The number of installed Wi-Fi access points will rise to nearly 400 million by 2019 as service providers and large business enterprises find and take advantage of new revenue opportunities, according to new market research from ABI Research.
Next-generation wireless networking technologies such as Hotspot 2.0, VoWi-Fi and 802.11ac will support growth and development of new services, products and business models, according to the latest from ABI's "Carrier & Managed Wi-Fi Market Research."
Wi-Fi Access Points Installed
Finding more value in Wi-Fi, businesses across vertical industry groups including retail and hospitality have dropped fees on Wi-Fi usage and started offering it for free in order to attract, retain and keep customers satisfied and increase sales. In addition, the data that can be collected and used for targeted advertising offer opportunities for hotspot owners to add value to their networks, improve the experience of end-users and attract strategic partners.
"Collaboration between different stakeholders is essential to create new business models and expand the value chain in order to maintain continuous profit for all parties," ABI research analyst Ahmed Ali was quoted as saying. "Service providers and enterprises have direct relationships with end-user customers and therefore play an important role in aggregating valuable data and controlling the delivery channels for products like mobile ads and apps. The potential B2C segment is extensive and ranges from small local shops to large international brands.
"Bringing together the supply from hotspot owners with the demand from various businesses creates an expanding B2B ecosystem of innovative solution providers," he added. "We find app developers, platform providers, advertising agencies, and marketing firms are all examples of companies that seize many opportunities in the Wi-Fi market."