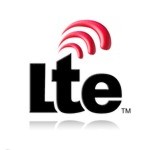 There will be some 16 million subscribers using LTE mobile devices worldwide by the end of the year as the pace of LTE deployment gains momentum, according to ABI Research. With LTE services increasingly available in mature (Germany, Japan) and emerging markets (Uzbekistan), LTE smartphones will be a key factor for success, according to ABI researchers.
"The shift to 4G differs from the shift to 3G because of smartphones' capabilities," research director Phil Solis said in a press release. "In the US, people are actively looking for 4G as a handset feature, spurred by heavy marketing of 4G smartphones. Sprint's success with WiMAX smartphones is an indicator of the scale Verizon Wireless and AT&T can achieve with LTE smartphones this year."
There were 100 LTE-ready devices the Global Mobile Suppliers Association reported in March. "Only 13% were smartphones and media tablets, but these devices will see higher volumes. In 2014, more than 205 million LTE mobile devices will ship, 72% of which will be handsets," according to ABI Research's, "4G Subscriber, Device, and Network Market Data."
A variety of business models underlie LTE rollouts. T-Mobile's (in Europe) LTE service, "Call & Surf Via Funk," costs $53 per month in areas where xDSL fixed broadband services are limited. In Japan, NTT DoCoMo's Xi LTE service covers 7% of the population and is available in the Tokyo, Nagoya and Osaka areas. DoCoMo expects to attain 70% coverage with the build-out of 35,000 base stations by 2014 with monthly rates between $12-$79.