Sponsored Content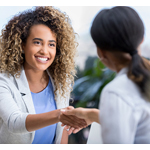 The U.S. is already a multi-language country, and that trend is not slowing down. In fact, it's accelerating, with some important implications for service provider billing and invoicing.
It's quite likely that service providers now have multiple native language speakers among their subscriber base. English is the top-spoken language in the United States and will continue to be, with more than 231 million speakers. Spanish is the next largest spoken language with more than 37 million speakers. Providing native language speakers with bills in their language can bring significant benefits.
Those benefits include:
Better brand perception, helping deliver your messaging, advertising, and value more effectively
Better growth opportunities by expanding the customers you can target to new communities and demographics
Providing better customer service, helping to reduce churn
Increasing your collections ratio
It's a customer experience issue and customers feel more respected and will react positively when receiving billing in their native dialect.
CDG is working to give our clients this important feature. The MBS platform currently supports Spanish language billing, and we intend to expand to other languages in the future. Clients can now selectively designate customers that should receive their invoices in Spanish, while still managing the customer account information within MBS in English. Invoices are translated into Spanish at the time of bill creation.
We are excited at the prospect of helping our clients reach and engage Spanish-speaking subscribers with their billing. It only improves the customer experience and we look forward to adding even more features and languages to our leading billing platform that adds to this important CX objective.

Interested in publishing a sponsored post to Telecompetitor? Contact us or call 240-450-2161.