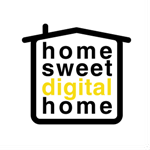 If you follow Telecompetitor regularly, you know we pay close attention to developments involving the digital home. Check out our coverage here. We're really at the beginning stages of this important trend, as the mainstream public is now beginning to realize the value that the intersection of broadband, apps, and the home can add to their life and their lifestyle.
But what is the business opportunity and what are the technologies that enable it? That's the focus of our fourth annual Digital Home Summit, which takes place September 26-27 at the FTTH Conference in Dallas. Our executive summit will place this emerging business opportunity into context for broadband carriers. It's an important focus, given the need to identify additional revenue sources in a changing broadband carrier business environment.
Our keynote speaker, Verizon executive Ann Shaub, who is responsible for Verizon's Connected Home program and their broadband CPE portfolio, will offer great insight into how Verizon views the digital home opportunity and the progress they are seeing in the marketplace with their smart home initiatives.
http://www.youtube.com/watch?v=GXa92FRptBM
Other important topics will include:
Hosted Middleware: A Shared Approach to IPTV
My Cloud: Understanding Consumer Cloud Adoption
Beyond Home Security: A Comprehensive Approach to the Managed Home Opportunity
TV Everywhere in the Home
Best Practices for In-Home Tech Support
Taming the OTT Beast: Success Strategies for Integrating OTT
We've assembled a great group of digital home and broadband ecosystem thought leaders from leading companies and organizations including CHR Solutions, Alcatel-Lucent, Finley Engineering, Qualcomm, Parks Associates, Boxee, Microsoft, TDG, iControl, HomePNA, MoCA, HomeGrid Forum, IHS,  Z-Wave, and more.
Our co-location with the FTTH Conference provides our attendees with an excellent value-added conference experience. Registered Digital Home Summit attendees receive a complimentary day pass to the FTTH Conference on September 26th, which includes educational sessions and access to the FTTH Conference Expo. If you've already registered for the FTTH Conference, you can get a 20% discount for Digital Home Summit registration. Just use the "FTTHReg" code when you register.
We look forward to seeing you in Dallas, as we explore the implications of the digital home to your company and your business.