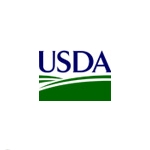 The USDA today announced $85.8 million in broadband grants and loans for broadband infrastructure projects.
USDA broadband loans offer low-interest loans to rural network operators. Broadband loans went to five network operators in four states.
Two Minnesota companies – Garden Valley Telephone and Consolidated Telephone – will each get loans between $12 and $13 million for fiber upgrades.
The largest loan will go to Triangle Telephone Cooperative Association in Montana, also for fiber upgrades. The total value of that loan is nearly $30 million.
Smaller loans went to South Carolina's FTC Communications ($12.4 million) and Wisconsin's LaValle Telephone Cooperative ($7.6 million). The FTC loan is for a fiber upgrade while the LaValle loan is for a fiber and switch upgrade.
Community Connect Grants
Community Connect grants went to four entities in four states.
The largest grants were two for $3 million each that went to Northeast Service Cooperative (NESC)  for two different projects. NESC will partner with the Fond du Lac Band of Superior Chippewa on the projects, both of which will provide broadband service to subscribers on the Fond du Lac Reservation.
In Virginia, Scott County Telephone Cooperative will receive $2.1 million for a broadband network that will provide service for 540 locations.
In Oklahoma, @Link Services will receive $1.5 million to deploy a broadband network serving homes, businesses and anchor institutions.
The smallest grant was $1.4 million to the Arctic Slope Telephone Association Cooperative which will use the money to provide broadband service and to prepare the network for an undersea fiber connection planned for construction within the next two years.