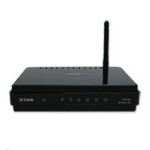 Tracking developments in home networking, Infonetics Research finds that high-end residential gateways and set-top boxes (STBs) are displacing broadband routers in some markets. Service providers in the more mature broadband markets of North America and Western Europe are deploying "higher-end gateways and set-top boxes with integrated wireless and wired technologies to distribute video to multiple devices in the home," Infonetics' principal analyst Jeff Heynen explains in a press release.
Shipments of broadband routers continue to grow in emerging markets, Heynen continues, in order to add Wi-Fi to home networks.
The fresh market data comes from Infonetics' latest Home Networking Devices report, which monitors the market for broadband routers, residential gateways, STBs, multimedia-over-coax (MoCA) optical network terminals and HomePlug Powerline, MoCA coax-Ethernet and HPNA/G.hn adapters.
802.11ac Share Forecast
Other highlights of Infonetics' latest Home Networking devices report include:
Home networking devices are expected to bring in $13.4 billion on a global basis in 2014, 18% more than last year;
802.11ac routers represented just 2% of all WiFi-enabled routers shipped in 2013, but Infonetics expects 802.11ac to make up 42% of all WiFi-enabled router shipments by 2015;
Residential gateway revenue increased 0.5% and broadband router revenue declined 7.0% in 1H14 from

2H13

;
The residential gateway and broadband router segments will continue to move in opposite directions as operators provide more advanced WiFi gateways to consumers for managed WiFi service in the home.