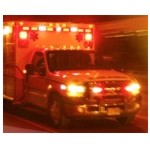 AT&T will pay $5.25 to settle a FCC investigation into two 911 service outages that occurred in March and May 2017. The AT&T 911 outage settlement involves calls placed by customers on the carrier's voice over LTE (VoLTE) network.
According to a FCC press release, the March AT&T 911 outage lasted five hours and resulted in the failure of 911 calls from 12,600 users. The May outage lasted approximately 47 minutes, resulting in 2,600 failed 911 calls. An investigation conducted by the FCC found that during the March outage, the carrier failed to quickly, clearly and fully notify all affected 911 call centers, also known as public safety answering points (PSAPs).
The AT&T 911 outage settlement calls for the carrier to:
implement proactive system changes to reduce the likelihood and impact of future 911 outages
improve processes for notifying 911 call centers of any future outages
ensure reliable 911 call completion
regularly file compliance reports with the FCC
AT&T 911 Outage Settlement
After the March AT&T outage, the FCC conducted an investigation that attributed the 911 service outage to an incorrect database loaded by an unknown AT&T employee into a system at some point prior to the outage. The database was supposed to contain IP addresses for West and Comtech — the two companies that provide routing to 911 call centers for AT&T — so that the equipment underlying AT&T's VoLTE network would allow calls to go to those two companies. Incorrect IP address data for Comtech was unintentionally loaded onto AT&T's live network, preventing calls from going to Comtech.
And while the IP address information for West was correct in AT&T's database, 911 calls that normally would have been routed to West also were interrupted because calls destined for either Comtech or West shared certain network node which repeatedly reset itself in response to the anomalies that occurred during the outage.
The FCC apparently either did not prepare such a detailed report about the May outage or did not make it public, but according to today's press release, that outage also involved AT&T customers' VoLTE calls to 911.
AT&T provided a statement saying "Providing access to emergency 911 services is critically important, and to that end we cooperated with the FCC in their review. These events resulted from planned network changes that inadvertently interfered with the routing of 911 calls. We've taken steps to prevent this from happening again."
Not Just AT&T
AT&T is not the first carrier to pay a fine related to a 911 outage. Other carriers that also have paid such fines since 2015 include Verizon,  CenturyLink and T-Mobile.
Ironically, 911 service has become less reliable as carriers implement next-generation technology, with "sunny day" outages unrelated to natural disasters on the rise. Traditional 911 network infrastructure was more localized, limiting those outages to relatively small areas, but as networks become more centralized, automated and virtualized, the impact of what might seem to be relatively small errors is magnified dramatically.
The FCC in 2014 made a range of recommendations for enhancing 911 reliability in a next-generation network environment, but apparently more work still needs to be done there.
Updated