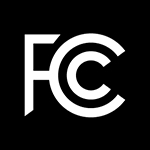 Rural rate of return (ROR) carriers that have had to pay into the Universal Service Fund (USF) based on internet as well as voice revenues will now have to pay only based on voice revenues. Other carriers pay into the fund only as a percentage of voice revenues but ROR carriers that participate in the National Exchange Carrier Association pool may have been required to pay into the fund as a percentage of both voice and internet revenues in certain circumstances.
The FCC made the rule change about the rural carriers' USF contribution base in an order adopted at today's monthly commission meeting.
In a press release, the FCC noted that the previous rules "impose disparate financial burdens on certain rural broadband providers, and in turn, increase the cost of broadband for their customers." The commission estimated the impact to be as much as seven dollars or more per rural customer per month.
While noting that the details of the rule change are "wonky," FCC Chairman Ajit Pai said at today's meeting that "the results are straightforward – we are making broadband cheaper for many rural Americans."
The Thorny Issue of the USF Contribution Base
Some stakeholders argue that all carriers should pay into the USF based on internet revenues, pointing to the fact that voice revenues are declining and the money is used primarily to cover some of the costs of delivering internet broadband service.
One FCC commissioner, Michael O'Rielly, argued against that possibility, however. "This item's most significant aspect is the commission's unequivocal reaffirmation that it does not impose fees on broadband internet access service," said O'Rielly. "In other words, we don't tax the internet."
FCC Commissioner Jessica Rosenworcel estimated that the impact of the rule change would be about $40 million, apparently on an annual basis.
According to another FCC estimate, the impact of the rule change about ROR carriers is equal to less than 1% of the fund and while all carriers would have to make up that difference, the impact on an individual carrier will be a few fractions of a percentage point.
The FCC released a draft of the order  adopted today several weeks ago when it announced the agenda for today's meeting, which also touched on some other items of interest to rural telecom providers, including an item loosening carrier's notification requirements when they discontinue a TDM service.