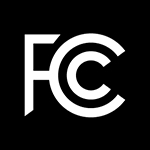 The FCC has authorized total funding of more than $7.4 million to service providers Redwire and Viasat Carrier Services to deploy broadband in rural areas of Oklahoma and Oregon, respectively. It is the thirteenth wave of authorizations from the Connect America Fund CAF II auction that was held in 2018.
The authorizations bring the total funding authorized near the total amount awarded in the reverse auction, which awarded funding to the provider that committed to deploying broadband at the lowest level of support. The CAF II auction awarded $1.488 billion with a goal of providing broadband to more than 700,000 homes and businesses in rural parts of 45 states. Total authorized funding now surpasses $1.45 billion covering 643,813 homes and businesses.
Both awards have ten-year terms and are based on providing services of at least 25 Mbps downstream and 3 Mbps upstream. In Oklahoma, Redwire will receive $4,766,845.60 to serve 8,041 homes and businesses. The initiative will include tribal areas. Viasat will receive $2,708,529.40 to provide services to 3,811 rural locations in Oregon.
Under terms of the CAF II auction, organizations gaining funding agree to build out 40% of the covered homes and businesses within three years and increase buildouts by 20% in each subsequent year, the FCC explained in a press release about the CAF II authorizations. Under such a system, the buildout will be complete at the end of the sixth year.
In May, the FCC authorized CAF II funding for six network operators who, collectively, gained access to $7.5 million. The providers will use the funds to offer services to 3,100 unserved locations in Arizona, Colorado, Nebraska, Illinois, Missouri, New York and Oklahoma.
In what is in essence is a mix of public and private efforts, the two biggest winners in the CAF II auction — Watch Communications and Wisper ISP– joined Microsoft's Airband initiative in May. The two companies plan to invest heavily in fixed wireless for their deployments.