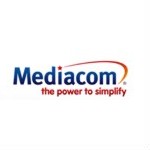 Nearly one million households in Iowa are now a part of the Mediacom gigabit footprint, the company announced today. Mediacom's gigabit footprint expansion, code named Gigasphere, also touches portions of western Illinois.
"Since 1999, Mediacom has invested $3 billion of private capital in Iowa to ensure that hard-working families throughout the Hawkeye State receive the same advanced communications services as America's largest cities," said Mediacom's founder and CEO, Rocco B. Commisso in a press release. "As a result of these investments, I am extremely proud to announce that Iowa is not only Mediacom's first gigabit state, but now leads all U.S. states in gigabit broadband availability."
Mediacom serves approximately 300 communities in Iowa and this statewide coverage will reach three-quarters of all Iowa households, according to Iowa Governor Terry Branstad.
"I launched Connect Iowa nearly five years ago with the goal of making Iowa the most connected state for broadband in the Midwest," said Governor Branstad in the press release announcing the gigabit expansion. "Today's announcement by Mediacom means that over three quarters of the homes in our state now have access to world-class internet speeds, and that Iowa is positioned at the forefront of America's transition into the gigabit era."
Mediacom Gigabit Footprint
Mediacom is using DOCSIS 3.1 technology for gigabit and has committed to bring Gigasphere to its entire 22 state footprint, passing more than 3 million homes. The 5th largest cable MSO late last year announced its intention to be gigabit capable for its entire footprint by year end 2017.
Mediacom is one of the more aggressive cable MSOs pursuing gigabit and DOCSIS 3.1. Comcast and Cox also have ambitious gigabit and DOCSIS 3.1 plans. In some ways, one could argue that the cable industry was a sleeping giant, awakened by gigabit activity from the likes of Google Fiber, AT&T, and a number of small tier 3 providers, including municipals. The cable industry now appears to be taking much of the gigabit momentum.