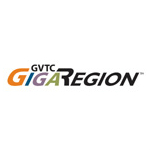 Regional carrier GVTC has completed their initial GigaRegion FTTH expansion project, which brings gigabit capable services to over 20K homes. The city of Boerne was recently completed five months ahead of schedule, and added approximately 1,600 premises to the project.
"With this accomplishment, our GVTC GigaRegion partners of Bulverde, Gonzales and Boerne are all-fiber cities, putting us in an even stronger position to retain and compete for new jobs, throughout the region," Ritchie Sorrells, GVTC president & CEO said in a press release. "This unique, fiber asset will help Boerne achieve their economic development goals."
A GVTC spokesperson tells Telecompetitor that although the initial buildout is complete, GVTC will continue to look for FTTP greenfield and other edge-out opportunities that make fiscal sense.
GVTC offers broadband service of up to 1 Gbps and provides symmetrical broadband packages under the brand SpeedSync.
GigaRegion is a private-public partnership in several Texas communities, with GVTC building and operating the network, and the localities providing rights-of-way access and other considerations. The Texas communities of Bulverde and Gonzales are also a part of the GigaRegion.
"The city of Boerne relies on public-private partnerships to enhance the quality of life here," City Manager, Ron Bowman, said in the press release. "Expectations are high in this community, and we believe this project is a major step forward in meeting those expectations for improved telecommunication services."