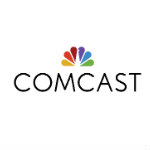 News that Comcast may bid in the upcoming 600 MHz auction illustrates an important decision that all cable companies now face, and it's a classic telecom question – whether to buy or to build. After dabbling with various wireless strategies in the past, the cablecos' answer has always been "neither." But with mobile video viewing on the rise, the stakes could be higher than ever this time around – and steering clear of the wireless business may no longer be an option.
Comcast CFO Michael Cavanagh told investors on a quarterly earnings call today that the company had registered to participate in the 600 MHz auction, but also noted that the company might not participate, depending on the results of an evaluation the company plans to conduct. Ironically, Comcast CEO Brian Roberts told investors on the company's previous earnings call that the company would be conducting wireless trials using connectivity it would buy from Verizon.
Comcast and other cable companies had an existing deal with Verizon that fizzled out after Verizon and the cablecos co-marketed one another's services for several months – and Roberts said Comcast planned to hold Verizon to elements of that deal. Again ironically, the deal came about as a condition of the cablecos' sale of spectrum licenses to Verizon after the cable companies opted not to build out the spectrum.
In other words, the cable companies at that time went from a build to a buy strategy to neither. The thinking at that time was that quad plays that added wireless service to existing triple-play bundles of voice, video and data weren't getting much uptake so the cable companies didn't really need wireless.
Comcast Wi-Fi First Service Could be Coming
So what's different this time around?
The short answer is the huge growth in mobile broadband – in particular, huge growth in mobile video viewing. But there's more to it than that.
Cable companies already have been building out Wi-Fi infrastructure as a means of compensating for their lack of traditional wireless service. Meanwhile, technology has been developed to support a service that relies on Wi-Fi as much as possible but falls back on cellular when Wi-Fi isn't available – and regardless of whether cablecos like Comcast buy or build cellular connectivity, it's highly likely that the service will be of the "Wi-Fi first" variety.
Interestingly 600 MHz spectrum could play quite well into such a strategy. In cellular jargon, 600 MHz is considered low-band spectrum – and low-band spectrum is good for covering long distances. Wi-Fi operates at higher frequencies and provides less range but denser coverage, so there could be a good fit from a technology perspective.
Having said that, there are numerous reasons why it would be a bad idea for Comcast or any cable company to try to build its own cellular network. For starters, the cablecos don't have the decades of expertise that the other carriers have acquired in building and operating cellular networks. More importantly, economists have argued that the U.S. can support no more than four major wireless operators.
Of course the ultimate in a "buy" strategy would be for Comcast to merge with Sprint or T-Mobile, which would leave the same number of players in the market. But mergers are inherently risky, so even if Comcast hopes to eventually do one, the company undoubtedly is also looking at fallback approaches to the wireless market – and for all the reasons already mentioned, buying service from Verizon is a better fallback strategy than planning a network build.
Buy Versus Build
So why even consider bidding in the upcoming auction?
One possibility is that Comcast could buy the spectrum and then sell it to someone else. As noted earlier in this post, the company already did that at least once. Selling the spectrum to Verizon appeared to be an excellent bargaining chip the last time. Maybe Comcast hopes to repeat that experience.
Perhaps the company is simply trying to put competitive pressure on Verizon to get the best possible terms in support of a Wi-Fi first strategy based on a "buy" approach to the cellular part of the offering. Terms of the existing Verizon-cableco deal have been closely guarded, but Comcast could be looking for better pricing or for a longer-duration agreement. And perhaps Verizon would be willing to offer better terms to keep Comcast out of the auction in the first place.
That would appear to be the most logical explanation for why Comcast is considering taking part in the auction.
However it plays out, it's important to keep in mind that other major cable companies also may recognize a need to get into the wireless business and also may be contemplating a Wi-Fi first strategy. And they also have the same existing deal with Verizon.