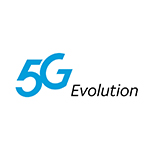 The battle for 5G mindshare among wireless carriers has been ongoing for quite some time now. All of them have been positioning their 5G efforts as first, real, or even best. So, it's not really surprising to see the headline 'Sprint Sues AT&T over 5G' this morning.
First reported by Engadget, Sprint has filed suit against AT&T in the Southern District of New York. Sprint is claiming false and deceptive advertising by AT&T over the carrier's promotion of 5G Evolution, or 5Ge.
AT&T is branding their version of 4G LTE-Advanced technology as 5Ge, even creating a 5Ge icon on smartphones. It's caused a bit of an uproar among the carriers, with T-Mobile mocking the carrier using '9G' stickers, and Verizon issuing a blog post and letter urging all carriers to stick with 'real' 5G. Sprint has gone a step further.
Sprint, the country's fourth-largest wireless carrier, calls 5Ge deceptive and damaging to their 5G efforts and the perception of 5G in general, giving AT&T an unfair advantage in the marketplace. They cite survey results that reveal over half of survey respondents think 5Ge is as good as, or is 5G.
It's quite the 5G drama, especially considering 5G is a service and technology that hasn't even really launched yet, at least not in any real way. AT&T is offering 'real' 5G as a MiFi service in a few select markets. Verizon is offering their version of 5G in four markets, but as a fixed broadband service. Real 5G, as defined by 3GPP standards, has yet to really see the light of day.
But Sprint's actions do illustrate the gravity of 5G technology to the wireless industry. It may represent the most over-hyped technology in the history of technology, and that's saying something. Wireless carriers have gotten ahead of themselves with promoting it, and are now under tremendous pressure to deliver. Stay tuned.
Updated with AT&T statement
An AT&T spokesman reached out to Telecompetitor, offering the following statement, "We understand why our competitors don't like what we are doing, but our customers love it.  We introduced 5G Evolution more than two years ago, clearly defining it as an evolutionary step to standards-based 5G.  5G Evolution and the 5GE indicator simply let customers know when their device is in an area where speeds up to twice as fast as standard LTE are available.  That's what 5G Evolution is, and we are delighted to deliver it to our customers."
In the emailed statement, AT&T's spokesperson goes on to say they intend to fight this lawsuit and also will continue to deploy 5Ge as planned. In their statement, AT&T also claims Sprint with this lawsuit, is not helping their argument at the FCC for approval of the T-Mobile-Sprint merger, which asserts the two need each other to be competitive in a 5G world.
It's an interesting twist and one Sprint and T-Mobile must have thought through before launching the lawsuit. Could it get entangled in the merger debate, perhaps with negative approval consequences? Looks like AT&T hopes so.