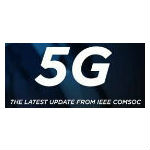 A new generation of 5G development is emerging ahead of schedule as leading carriers test and prove technology in the field. Japan's NTT Docomo is working independently, in collaboration with individual partners and as a member of industry consortia in order to launch a commercial 5G service in Japan by 2020.
On Nov. 16, Docomo announced that a data speed exceeding 2.5 Gbps had been achieved using a 5G mobile device in a vehicle traveling 150 km/h (93.205 mph), thereby confirming for the first time that 5G mobile device users will be able to connect to next-gen wireless broadband networks while traveling in fast trains.
The test took place Nov. 7 in a controlled, outdoor environment – the Fuji Speedway in Shizuoka Prefecture, a province situated in central Honshu bordering Japan's Pacific coast. NTT Docomo transmitted signals over the high frequency 28 GHz band, one of several that Japan's Ministry of Internal Affairs and Communications is considering for commercial 5G network transmissions, the carrier explains in a news release.
5G Development
Key to achieving this milestone was the use of massive multiple-input multiple-output (MIMO) beamforming and beam-tracking technology. The former concentrates radio waves in a specific direction while the latter adjusts the beam according to the moving vehicle's location.
NTT Docomo and Huawei conducted a separate outdoor transmission trial from Oct. 3-Oct. 26. Spanning an area of 100,000 square meters (1.076 million sq. ft. or about that of 12 soccer fields) along the Yokhohama waterfront, a cumulative 11.29 Gbps throughput with a latency below 0.5 seconds over the 4.5 GHz frequency band was achieved.
The Yokohama field trial made use of multi-user MIMO (MU-MIMO) for simultaneous access by multiple devices and a precoding algorithm that optimizes signals for maximum performance, including limiting inter-user interference, NTT Docomo explains in a press release about the company's 5G plans.
Achieving a peak MU-MIMO transmission speed of 79.82 bps/Hz/cel, the results were 1.8 times more efficient than a previous outdoor trial conducted in China last November, NTT Docomo said.