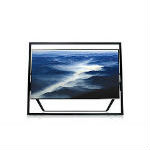 According to a 4K UHD TV sales forecast, sales of ultra high-definition TVs will surge higher to exceed 330 million units by year-end 2019, courtesy of data from¨Connected CE: Trends and Innovation,¨ a Parks Associates' market research report released October 14. That's an enormous increase from sales of 2 million units in 2013,  researchers noted.
Parks Associates is a market research and consulting company that specializes in emerging consumer technology products and services worldwide.
4K UHD TV Sales Forecast
Well over half (56 percent) of U.S. broadband households that intend on purchasing a flat-panel TV set or monitor this year said they consider 4K picture quality an important feature, Parks highlighted in a news release.
On the other hand, more than 4 in 10 (42 percent) of flat-panel shoppers who do not intend to buy a 4K TV said they were unfamiliar with 4K UHD technologies. In addition 44 percent said they thought prices of 4K UHD TVs were too high or the higher resolution images were not worth the premium.
Parks´ director of research Barbara Kraus pointed out that new features are being incorporated in the latest iteration of 4K UHD TVs. "In addition to 4K, picture technologies such as high dynamic range (HDR) and wide color gamut (WCG) are being introduced to the market," she was quoted as saying.
"The combination of these picture technologies will produce more saturated colors, more dynamic images, and pictures that look more lifelike."
Image courtesy of flickr user Samsung Tomorrow.