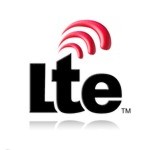 The march to 4G LTE is on and the device ecosystem is evolving rapidly.  The Global Mobile Suppliers Association (GMSA) reports that 67 manufacturers have announced 417 LTE-enabled user devices, "…tripling in size…" in just one year, according to the GSMA president Alan Hadden.
The data illustrates the rapid adoption of LTE, but also the compatibility challenge of LTE across global markets. Of these 417 LTE-enabled devices, 193 operate in various bands of 700 MHz spectrum across the U.S., 90 operate in the European 800 MHz bands, and 78 operate in the AWS bands. Not exactly a uniform approach to 4G LTE.
This compatibility issue doesn't just materialize between different continents. Within the U.S., there is a well documented compatibility issue within the 700 MHz bands, with larger carriers like Verizon and AT&T moving forward with 700 MHz LTE plans that for now, are not compatible with many smaller 700 MHz spectrum holders, creating some form of the LTE device "have and have nots" here in the U.S.
There are some promising compatibility trends between LTE and HSPA+. "267 LTE devices also operate on either HSPA, HSPA+ or DC-HSPA+ networks, ensuring a seamless mobile broadband experience for customers moving between LTE and HSPA coverage footprints," reports GSMA in their Status of the LTE Ecosystem report. Of these 267 HSPA-compatible devices, 109 can operate on 42 Mbps HSPA+ systems.
As far as types of 4G LTE devices, the GSMA highlights several. The breakdown includes:
45 Modules
31 Tablets
19 Notebooks
1 PC card
3 Femtocells
83 Smartphones
157 Routers
78 Dongles
From the above list, 68 devices can operate in the TDD mode, while 126 devices are dual mode and can support 3G EV-DO networks.