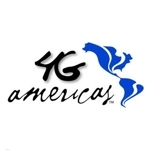 Americans' fast-growing use of new mobile applications and devices has telecompetitors racing to keep up with mobile data demand. Offering insight into important 4G market trends is industry trade association 4G Americas, which has released a white paper that aims "to help mitigate increasing network congestion due to the effects of new applications, devices and services."
The white paper, "New Wireless Broadband Applications and Devices: Understanding the Impact on Networks," lays out the challenges facing mobile carriers, which are driven by two primary factors: limited spectrum and growing data demands.
More than 75% of wireless devices are now broadband capable, while mobile data traffic growth has more than doubled in each of the last five years, 4G Americas notes. Forecasts of exponential data traffic growth going forward, according to the industry association, include:
Smartphone penetration in the U.S. is the highest among large western markets, particularly with high-end super phones (Android and iOS)
The traffic in the U.S. market is expected to grow at least 15-20 times by 2015
Some of the major markets in the U.S. are already under severe stress and operators are optimizing for spectrum rather than for growth
In addition, video and audio streaming make up more than 50% of North American mobile data traffic, according to a recently released report from Sandvine.
"With limited amounts of spectrum and growing mobile broadband data demands, today's networks are increasingly becoming stressed to capacity," stated Chris Pearson, 4G Americas president. "More spectrum is the ultimate answer for network congestion as growth in mobile broadband will come to a hard stop without it.
"There are, however, some short term and long term solutions to help address signaling and network data traffic congestion that may be addressed by application developers, mobile OS vendors and end users, which are carefully outlined in this report."
4g Americas cites CTIA research showing that U.S. carriers rate highly when it comes to using existing spectrum capacity efficiently. Serving 788,000 subscribers per MHz of spectrum, U.S. carriers' spectrum efficiency was nearly double that of any other nation as of mid-2011, according to CTIA. On the other hand, there's only 50 MHz of usable spectrum in the US pipeline, according to 4G Americas.
Laying out recommendations to address these issues, among 4G Americas' recommendations are the following:
Capacity for mobile broadband must continue to increase as new technologies and powerful devices that support bursty and chatty applications and drain network resources enter the market
Efficient use of radio resources through innovations for traffic offloading and the use of the best available access such as Wi-Fi, femtocells and picocells should be considered
Collaboration between network providers, application providers and device manufacturers is essential to address capacity needs and end user expectations. Improvements could be made to application design, device platforms and feature activations
"Innovative usage of network resources by all stakeholders is needed to address the predicted growth in data and signaling traffic through one cohesive ecosystem family," Pearson added.