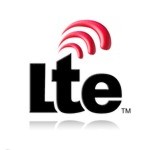 Wireless network operators have launched 109 new commercial LTE mobile broadband networks around the world in the 12 months since last June. That brings the number of 4G LTE networks up and running to 300 in 107 countries, according to the latest data from 4G Americas. 4G Americas anticipates 350 new LTE networks will be launched this year. In addition, nine LTE-Advanced networks have been commercially deployed in seven countries, with 4G Americas expecting that will reach 40 by year-end 2014.
Commenting on the rapid pace of LTE deployment, stated, "In five years, since the first launch of LTE by TeliaSonera in 2009, there has been explosive growth in LTE network deployments as the entire ecosystem – operators, vendors and stakeholders combined – progress the technology," said 4G Americas' President Chris Pearson in a press release. "As LTE becomes the foundation of the wireless landscape, LTE-Advanced is the evolutionary step for increased speed and network capacity. We are beginning to see activity around LTE-Advanced including initial launches and devices."
4G Americas also released some other statistics regarding global LTE deployments:
500 total commitments to LTE deployments by mobile operators to date;
LTE connections are forecast to surpass 2.3 billion by 2020 (Informa Telecoms & Media WCIS+);
23 LTE-TDD and 264 LTE-FDD networks, with an additional 23 networks with both LTE-TDD and FDD;
10 radio spectrum bands used for LTE today ranging from 700 MHz to 2.6 GHz;
Europe (East and West) leads the way when it comes to commercial LTE deployments with 115, along with 39.8 million LTE connections for a 14 percent market share. Fifty-four commercial LTE networks have been deployed across the Asia-Pacific region, where LTE connections number 103.6 million LTE connections, a 37 percent market share.
There are more LTE connections in North America than in any other region. Here in North America, 49 commercial LTE networks have been deployed to date in the U.S. and Canada, where total LTE connections number 125.8 million for a 45 percent market share.
As 4G Americas details, "In March of this year, AT&T launched LTE-Advanced in Chicago making them the first major U.S. carrier to offer the service. It is expected that all four national U.S. carriers – AT&T, Sprint, T-Mobile and Verizon – will launch LTE-Advanced in 2014 and 2015."