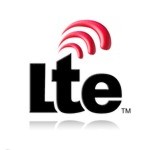 One hundred fifty wireless telecoms providers around the world have launched commercial 4G LTE services, according to the the latest data from 4G Americas.  Spanning 67 countries, 50 commercial LTE services were launched in the past five months, the wireless telecom industry association said.
By the end of 2013, the organization expects there will be 256 commercial LTE networks up and running worldwide.
To date, network operators have made nearly 450 commitments to deploy LTE. There were 63 million LTE connections worldwide as of year-end 2012, according to 4G Americas, which expects that number to more than double by the end of this year and reach 134 million. Looking further out, 4G Americas forecasts LTE connections to approach 1 billion by end 2017.
Regional highlights of the latest data from 4G Americas include:
North America
22 commercial LTE networks deployed in Canada and U.S.
33 million LTE connections, representing 52 percent of global LTE connections at the end of 2012
Forecast 58 million LTE connections at the end of 2013
Latin America
13 commercial LTE networks in Antigua & Barbuda, Bolivia, Brazil, Colombia, Dominican Republic, México, Paraguay, Puerto Rico and Uruguay
93 thousand LTE connections at end of 2012
Forecast 2 million LTE connections at the end of 2013
"The surge of LTE mobile broadband deployments worldwide is unprecedented," 4G Americas' president Chris Pearson was quoted in a press release. "4G Americas expects more than 100 LTE network launches in 2013, and what is even more staggering, based on analyst predictions, is the number of anticipated LTE-Advanced launches this year, by operators investing further in the evolution of their LTE networks."
Looking forward to upcoming LTE enhancements and the evolution toward LTE-Advanced (LTE-A) Iain Gillott, president and founder of market consultants iGR, added, "Using Carrier Aggregation, small pieces of spectrum, the leftovers, which alone are not sufficient to support an LTE channel, may be 'glued' together into a larger spectrum block suitable for LTE Advanced.
"iGR expects 150 deployments of LTE-Advanced by the end of this year, with operators using a variety of the 3GPP Release 10 features including Carrier Aggregation to gain additional benefits such as greater capacity, more intelligent network management, and more flexible deployment options."