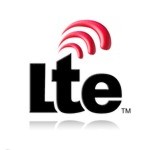 Deployed first in South Korea in June 2013, 4G LTE-Advanced penetration now reaches 100 networks in 49 countries worldwide, 4G Americas announced November 24. LTE-Advanced will continue to evolve along the LTE-Advanced Pro technological roadmap even as 4G Americas members standardize next-generation 5G technologies for 3GPP Release 14 and beyond, 4G Americas highlights in a news release.
LTE-Advanced Penetration
LTE-Advanced's Carrier Aggregation feature is proving to be attractive to wireless network carriers. All of the 33 carriers who had deployed LTE-A commercially as of December 2014 made use of carrier aggregation, which enables them to make use of disparate spectrum bands to carry more data faster across wider swaths of spectrum.
¨We expect almost all operators to deploy LTE-Advanced, which has a vigorous roadmap of technological innovation," 4G Americas' president Chris Pearson was quoted in the news release. "LTE technology and its evolution will provide the mobile broadband foundation for future 5G technologies."
4G Americas maintains a list of LTE deployments in the Americas and LTE-A global deployments on its website. Highlights include:
Worldwide
430 commercial LTE networks
100 commercial LTE-Advanced networks
907 million total LTE subscribers; expected forecast of 3.6 billion by 2020
North America
68 commercial LTE networks deployed in U.S. and Canada
7 commercial LTE-Advanced networks deployed in U.S. (AT&T, Sprint, T-Mobile, Verizon and Redzone Wireless) and Canada (Bell Mobility, Rogers and Telus)
219 million total LTE subscribers; expected forecast of 392 million by 2020
Latin America
71 commercial LTE networks in 25 countries
35 million total LTE subscribers; expected forecast of 259 million by 2020
4G Americas is laying the foundation for development and deployment of next-generation 5G wireless networks even as 4G continues to advance via LTE-Advanced, LTE-Advanced Pro and subsequent extensions of technical standards. Announced by 3GPP in October, LTE-Advanced Pro ¨will be a stepping stone for future network needs, as well as the 5G ecosystem,¨ 4G's head of communications Vicki Livingston said.
¨5G development is the focus of much of the industry; however, LTE-Advanced will continue to evolve with creative new features to serve customers for many years before 5G networks are commercially deployed in 2020 and beyond.¨