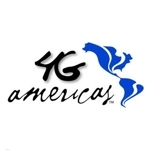 North American LTE connections totaled 22.3 million at the end of 3Q 2012, with nearly all—19.3 million—added in the past 12 months, according to new data released by 4G Americas. North American LTE accounts for 51% of worldwide LTE connections, which total 43.7 million, 4G Americas reported based on data from Informa Telecoms & Media.
Taken together, the global subscriber base for 3GPP (3rd Generation Partnership Project) wireless telecom technologies—GSM, HSPA and LTE—amounts to 6 billion, more than 90% of global cellular connections, according to 4G Americas.
Telecompetitors are deploying LTE networks aggressively: there were128 commercial LTE networks in 58 countries operational as of the end of 3Q, with subscriptions totaling 43.7 million. HSPA and HSPA+ will continue as the leading mobile broadband technology through the end of the decade, though LTE is clearly the growth phenomenon, according to the research. Informa forecasts LTE subscriptions to surpass 1 billion in 2018.
"The 2012 year in wireless is definitely all about LTE," stated Chris Pearson, 4G Americas' president. "At the third quarter of last year, there were 4.5 million LTE connections and 36 LTE deployments worldwide. We expect about 130 commercial LTE networks by the end of this year, the ramping up of subscriptions and many new devices in the offering with the holiday season approaching."
Informa's data shows that globally:
6.4 billion total cellular connections
5.8 billion 3GPP subscriptions (90 percent market share)
1 billion HSPA-LTE mobile broadband subscriptions
478 commercial HSPA networks in 181 countries
242 HSPA+ networks in 119 countries
43.7 million LTE subscriptions
128 commercial LTE networks in 58 countries (December 5, 2012)
Breaking out data for the Western Hemisphere, 4GAmericas found:
828 million 3GPP subscriptions; nearly 80 percent market share
220 million HSPA mobile broadband subscriptions; quarterly addition of 10 million subscribers
242 million HSPA-LTE subscriptions; annual addition (12 months) of 79 million subscriptions for 48 percent annual growth
Looking at data for the U.S. and Canada, as of end 3Q 2012:
180.7 million 3GPP subscriptions; 49 percent market share
139 million HSPA-LTE mobile broadband subscriptions; annual addition of 40 million connections
T-Mobile USA deployment of HSPA+ dual carrier at 42 Mbps (peak theoretical)
No. 1 in LTE subscriptions worldwide: 22.3 million LTE connections; quarterly addition of 6.9 million LTE connections
LTE connections are expected to surpass HSPA connections in 2016
19 commercial LTE networks launched to date, including Bell Mobility and Rogers Wireless in Canada and AT&T, MetroPCS, Sprint and Verizon with affiliates in the U.S.
200+ million LTE connections forecast by 2017 (Informa Telecoms & Media)
For Latin America and the Caribbean:
647 million 3GPP subscriptions; 96 percent market share; annual addition of 64 million connections; quarterly addition of 15 million subscriptions
103 million HSPA connections; annual addition of 38.6 million subscriptions; quarterly addition of 7 million subscriptions
46 commercial HSPA+ networks in 26 countries to date
38 operators in 15 countries have committed to LTE deployment
8 commercial LTE networks launched to date; in Brazil (Sky Telecom), Colombia (UNE), Mexico (Telcel), Dominican Republic (Orange), Puerto Rico (AT&T, Claro, Open Mobile) and Uruguay (Antel)
Additional 3GPP statistical information and charts are available on 4G Americas website.