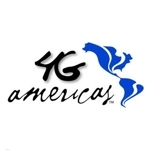 Mobile broadband – including networks, devices and applications – is proving to be one of the most successful and fastest growing industries ever, enabling a transition from personal computers to mobile devices and technologies. In addition, mobile broadband is fueling, and facilitating, ongoing rapid growth in data demand and rapid growth in cloud computing and the number of machine-to-machine (M2M) connections, the fast emerging Internet of Things (IoT).
More than 6.4 billion network connections spanning nearly 800 networks in more than 220 countries are being made via the 3GPP family of technologies according to 4G Americas. It's expected that most of these will migrate to 4G LTE.
The number of LTE mobile connections globally more than doubled from 124 million as of 2H 2013 to 282 million as 2H 2014, 4G Americas said. The number of LTE deployments has more than tripled, increasing from 95 to 318 commercial networks over the same period.
The first commercial deployment of LTE-Advanced took place in South Korea last year. There are now 17, with 30 more expected by the end of the year.
4G Growth Drivers
A new white paper from 4G Americas produced by Rysavy Research entitled, "Beyond LTE: Enabling the Mobile Broadband Explosion,"  compares today's and next-generation mobile broadband technologies in the process of being standardized or planned. Comparisons cover throughput speeds for uplink and downlink, spectral capacity, latency, scope and scale, and other attributes.
"Major developments for the mobile industry this past year include rapid deployment of 4G LTE networks with expansion to cover nearly all of the U.S. population, deepening smart device capabilities and more sophisticated approaches for addressing data demand which continues to grow unabated," added Peter Rysavy, President of Rysavy Research and author of the new report.
"Other new developments in the area of spectrum and regulatory policy, to assuage the explosion of mobile broadband traffic, include urgent calls for additional spectrum, and have led to licensing with complex considerations, such as incentive auctions of TV broadcasting spectrum and spectrum sharing between government and commercial entities."
The white paper's key takeaways include:
Mobile broadband—encompassing networks, devices and applications—is becoming one of the most successful and fastest growing industries of all time. Computing itself is transitioning from a PC era to a mobile era with many users never having to use a PC;
Consumer and business applications have driven data demand until now, but machine-to-machine communication, also called the Internet of Things, will generate progressively higher volumes of traffic in the future;
Cloud computing is a significant and growing contributor to data demand. Growth drivers include cloud-based data synchronization, backup, applications, and streaming media;
The wireless industry is addressing exploding data demand through a combination of spectrally more efficient technology, denser deployments, small cells, Heterogeneous Networks (HetNets), self-configuration, self-optimization, use of unlicensed spectrum with Wi-Fi, and the future possibility of LTE operation in unlicensed bands;
LTE is the global-cellular technology platform of choice for wireless carriers and the fastest mobile broadband technology ever deployed;
The wireless technology roadmap now extends through International Mobile Telecommunications (IMT)-Advanced, with LTE-Advanced capable of peak theoretical throughput rates exceeding 1 gigabit per second (Gbps). Key capabilities include carrier aggregation, more advanced smart antennas, and better HetNet support.
Technology Advancements
Technology advancements are also reviewed in the Rysavy white paper. Highlights include:
Network Function Virtualization (NFV) and Software-Defined Networking (SDN) tools and architectures to enable operators to reduce network costs, simplify deployment of new services, and scale their networks;
New Evolved Packet Core (EPC) networks that support both LTE and interoperability with legacy GSM-UMTS radio-access networks and non-3GPP-based radio access networks. As part of EPC, the Policy and Charging Control (PCC) architecture flexibly manages Quality of Service (QoS), enabling new types of applications as well as more granular billing arrangements;
Small cells are currently being deployed by operators; the industry vision is that millions of small cells will ultimately lead to vast increases in capacity. However, to achieve cost-effective deployment, complex issues must be addressed, including self-optimization, interference management, and backhaul;
Unlicensed spectrum is playing an ever more important role as a means to increase data capacity. Innovations include tighter Wi-Fi coupling to mobile broadband networks, automatic authentication and network selection, and more secure communications. 3GPP is also studying a version of LTE that will operate in unlicensed spectrum.
Looking beyond 4G, observations include:
5G research and development has started for possible networks in 2020 or beyond. Unofficial initial goals include a broad range of usage models, throughput speeds 100 times higher than what is possible today, sub-1-msec latency, and the ability to harness spectrum at extremely high frequencies.