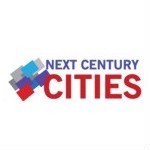 Thirty-five mayors and city officials sent a letter to the FCC June 17 calling on the agency to assure the broadband network performance reporting is uniform and easily accessible.
Organized by Next Century Cities, the letter comes in the wake of a federal General Accountability Office (GAO) report that found current FCC regulations don't require providers to report on broadband network performance in a standardized manner that facilitates apples-to-apples comparisons.
Broadband Performance Reporting
Signed by the mayors of major metropolitan areas including Boston, Kansas City and Seattle as well as smaller communities, the technical nature of the language and format used in broadband network operators' FCC reports also makes it difficult for the broad public to read and understand the information provided, according to a Next Century Cities press release.
"The GAO report offers an opportunity to assess how we measure network performance," Next Century Cities' executive director Deb Socia was quoted as saying. "If we are truly committed to ensuring access to fast, affordable, and reliable broadband Internet, we need to think seriously about how we measure speed, cost, and reliability, and how we communicate this information to consumers."
In the letter, city mayors and officials urge the FCC to follow through on the recommendations the GAO makes in its report. These include requiring network operators to employ standardized measures of broadband performance and develop materials that are accurate, reliable and which citizens can easily comprehend.
"Efforts to develop this core infrastructure are impeded when our citizens are unable to accurately gauge the quality and speed of their Internet…As broadband Internet becomes increasingly critical to the well-being of towns and cities across the country, being able to reliably measure and compare network performance will help to ensure that we, as elected leaders, are delivering the essential infrastructure our communities need."
The letter is available in full in Next Century Cities' press release.