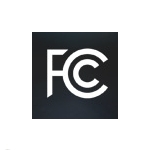 The FCC is seeking comment on Auction 901, the first so called 'reverse auction' to come out of the much discussed universal service fund reform process. The reverse auction will award $300 million in one-time Mobility Fund Phase I support, with a goal of bringing 3G (or better) mobile voice and broadband to unserved rural territory. The auction is tentatively scheduled for September 27, 2012.
The FCC issued a notice yesterday seeking comments on how to identify geographic areas eligible for support and how to set up the auction and bidding procedures/rules. This auction is for phase one of the new Mobility Fund. Phase two of the mobility fund will provide $500 million annually for ongoing support of mobile services, at least as its currently written.
Bidders for the $300 million fund will need to demonstrate an "…objective of maximizing the coverage of road miles in eligible unserved areas within the established budget."
Some rules are already established. Qualified bidders in Auction 901 have to be an established eligible telecommunications carrier (ETC) in the areas they wish to serve and must have access to spectrum to provide the service. Winning bidders will have to establish 3G service within two years (three years for 4G) of receiving funding. They also must meet the FCC's public interest test, and thus be subject to "…a variety of obligations, including performance, coverage, collocation, voice and data roaming requirements, and Tribal engagement obligations."
The FCC has already identified areas (get access to FCC database here) they feel will be eligible for this funding, based on 2010 Census blocks and October 2011 American Roamer data. This is preliminary data and probably will change. Use the interactive map above to view these preliminary areas (you may need to refresh your browser to view this map).
It will certainly be interesting to read the comments that the FCC receives. Reverse auctions are controversial and have strong advocates and passionate detractors. Will this auction process empower smaller rural and regional carriers to serve these unserved territories, or will it become a rural slush fund for large national carriers? Stay tuned.