Industry Insight Series
Broadband funding opportunities abound. The wave has grown over the years from the $4.5 billion CAF program to the tsunami of the Broadband Equity, Access, and Deployment (BEAD) program, with $42.45 billion earmarked to expand high-speed internet access across the U.S. Add in state and local funding opportunities and the pool for infrastructure investment tops $100 billion.
Get Ahead on Critical FCC Performance Testing Requirements
It should come as no surprise that this funding comes with strings attached. Certain plans have mandated performance testing requirements — including CAF Phase 1 and 2, RDOF, and now the BEAD Program.
You'll need to establish a scalable broadband performance testing framework to ensure you're compliant with funding requirements.
Here are three steps that will help you get ahead in FCC broadband performance testing.
Get familiar with the testing requirements. Make sure you fully understand all the testing requirements for the specific funding program, including how many and which subscribers you need to test; timelines for pre-testing and official testing; the performance levels you need to meet for speed and latency; and how to submit your reports to the Universal Service Administrative Company (USAC).
Understand the deadlines for your funding program. Knowing when you need to conduct your testing is critical, particularly if you're participating in multiple funds.
Be aware of the penalties so you can avoid them. In the worst-case scenario, when you're less than 55 percent compliant, as much as 25 percent of your monthly support will be withheld. Even during pre-testing, failure to submit your results will result in five percent of your funding being withheld. The good news is that any time USAC finds an issue, you have a year to correct it—and when you do, USAC will refund any funds that were withheld.
Extremely complex and time-consuming, FCC broadband performance testing presents challenges for BSPs, regardless of their size. Calix can help you navigate this journey. With the Broadband Performance Testing Solution, we alleviate the FCC testing burden.
Download our eBook "FCC Performance Testing: Your Playbook for Success" to learn more about how you can prepare for FCC broadband performance testing.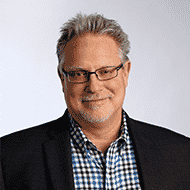 Tom Schroer, Senior Director of Services Marketing
Calix
Tom Schroer is Senior Director of Services Marketing for Calix, responsible for evangelizing the wide array of its Professional, Managed, Support, Education and Customer Success Services. Prior to that he was responsible for marketing for companies focused on network and service assurance solutions and core network hardware, software and cloud offerings. Tom also has experience in the Communications Service Provider space performing key roles in planning, engineering and operations.
This series features insight into important broadband industry issues from industry leaders.